Walking is a hobby?…Sure it is!
With no cost and so many health benefits, we think walking is one of the best hobbies out there! Whether you are walking on your own or with a loved-one, walking can be a great after dinner activity to keep your heart pumping and your lungs happy!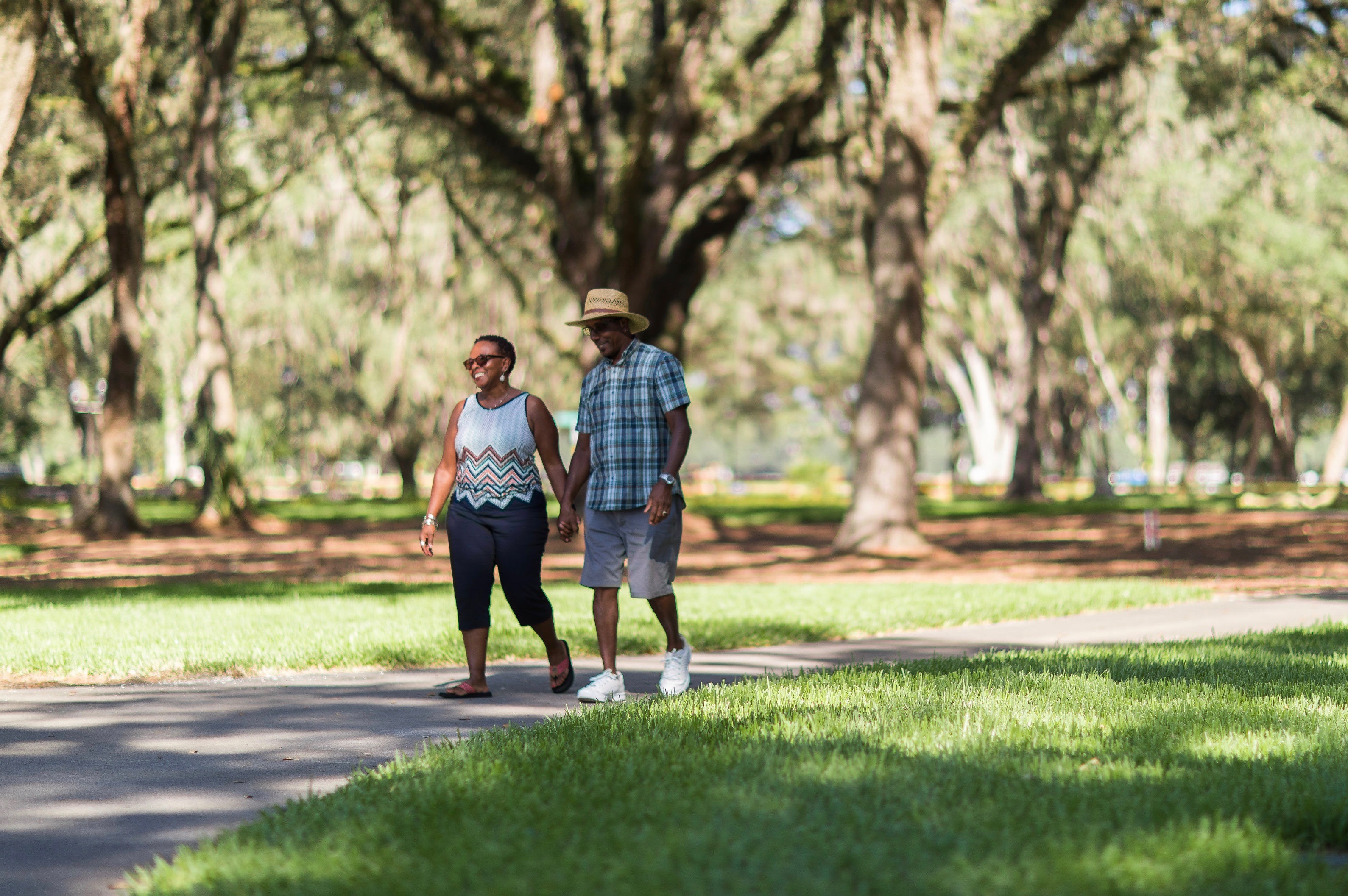 What are the health benefits of walking?
Walking half an hour a day has a multitude of benefits for your overall health and well-being. Here are just a few of the incredible benefits of regular walking:
Maintain a Healthy Weight

– Walking helps to reduce body fat, improves metabolism, burns calories and increases lean muscle tissue. Combined with a nutritious diet, walking can help you maintain your beach-ready bodyweight.
Improve Blood Pressure and Cholesterol

– Daily walking is the cheapest and healthiest way to lower high blood pressure; decreasing (bad) LDL cholesterol and increasing (good) HDL cholesterol
Lower Risk of Heart Attack and Stroke

– Walking just 30 minutes a day greatly improves your circulation and helps keep your heart and blood vessels healthy.
Reduce Stress and Prevent Depression

– Studies show that regular walking not only has physical benefits, but also improves mood, boosts energy and helps to reduce stress and prevent depression. The added bonus of walking outdoors, aides your mood by spending time in nature and breathing in fresh air.
Stay Active and Healthy

– As you age, walking can help improve your stamina and endurance in all aspects of life. Walking helps strengthen your bones, muscles and joints as well as improves your immune system and can actually add years to your lifespan!
Prevent Injury and Illness

– Studies show that daily walking can help relieve arthritis and back pain, can help to prevent osteoporosis, breast and colon cancer, constipation and many other health issues.
Socialize with Family and Friends

– What better way to check in and chat with your loved ones than by going for a walk? Going for regular walks together and holding each other accountable for healthy habits is a great way to keep in touch with loved ones and engage in some undistracted conversation.
Boost Creativity

– Nothing gets the creative juices flowing like going outside and taking a walk! Even getting away from your desk for a 15 minute walk can get you back on track with your creative projects with fresh ideas.
The list goes on and on!
Now that you know how important and beneficial daily walking can be for your health and wellness, the next step is to figure out where…
Where should I walk?
Don't over complicate it!
Step out your front door and start walking! If you live in an area with heavy traffic or don't feel safe walking near your home, head to a local park or go to a nearby high school and walk a few laps on the track.
If you prefer to walk inside you have several options. You could join a local gym and walk on the treadmills. Gyms such as Planet Fitness have very affordable monthly rates and also have other workout equipment to utilize.
Another (free) option is going for a walk at your local shopping mall. This is great for those rainy days when you still need to get your walk in (and a little shopping to). Some malls even host "walking groups" where you can meet fellow walkers and socialize while staying healthy!
You may be able to find other walking groups or events over at MeetUp.com, a site dedicated to helping people find groups of likeminded people to socialize and pursue hobbies together. If there is not a group in your area you can start your own!
What do I need to start walking?
Not much!
You can invest in a pair of walking shoes, a fitness tracker, and a gym membership but these things are not necessary for you to get started.
You can start as you are, today! There's no excuse not to get outside and take a step in the right direction for your health and wellbeing!
If you are interested in our recommended walking gear, check the recommended links below!
Recommended Links:
As always, check out our blog for more leisure activities and hobbies!