Hiking is an adventurous, outdoor hobby with many benefits. Beginning hiking is a great way to enjoy nature and you can start today!
Who can go hiking?
Beginning hiking may seem intimidating but it doesn't have to be…
Hiking is for everyone! If you enjoy walking, then you can enjoy hiking! If you are a person with varying physical abilities, there are even adaptive trails in many parks for you to enjoy.
Whether you are looking to head up into the mountains for a few days, or want to spot birds on a local nature trail for the afternoon, there are many hiking options for you!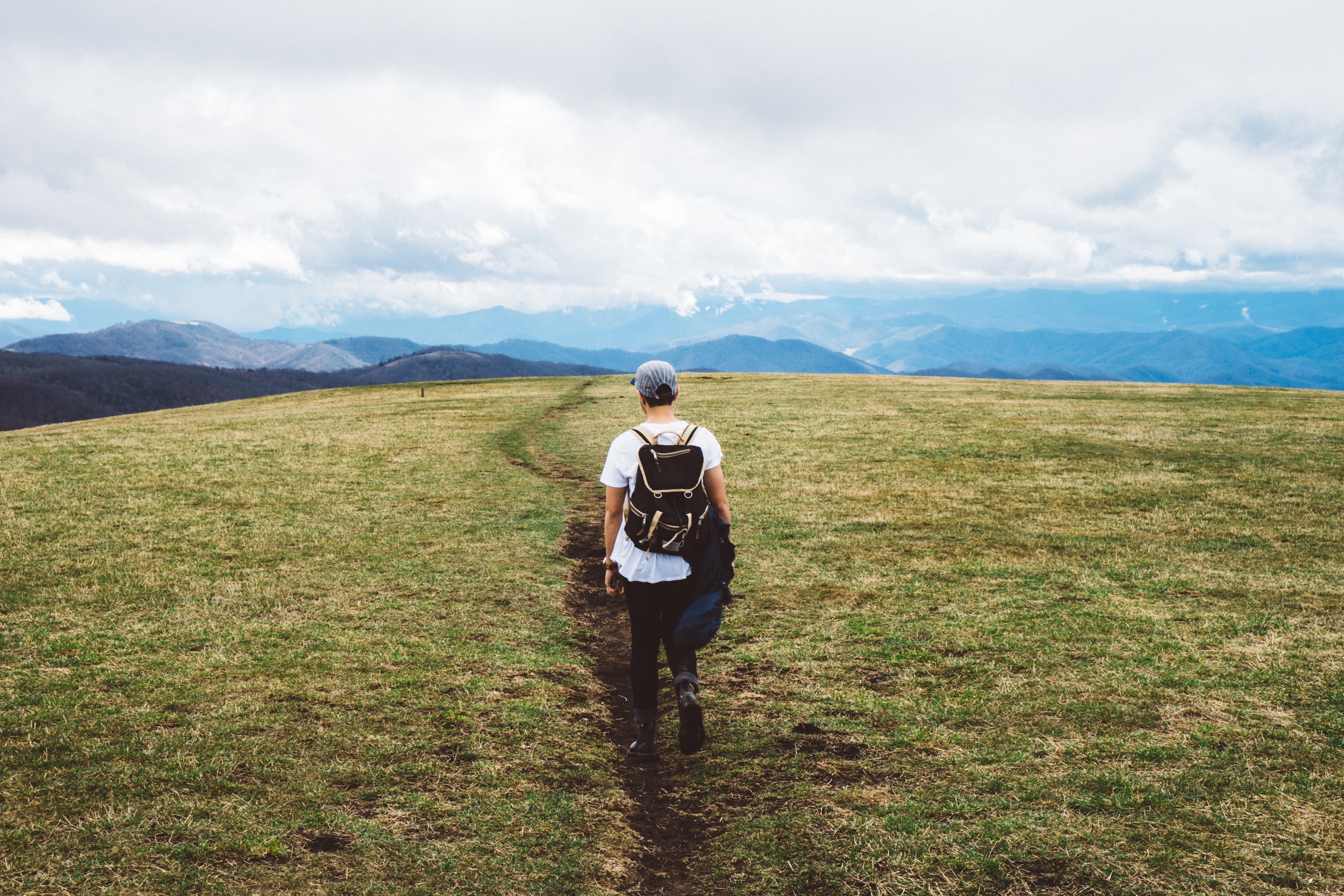 Where can I go hiking?
Hiking is an amazing hobby and there are opportunities everywhere to do it… If you're just beginning hiking, you are in for a treat because there is so much for you to explore!
We recommend checking out local, state and national parks in your area. You can do this by using google maps and searching or looking for green areas nearby.
Did you know that many hiking trails are actually labeled on Google Maps? You can either search the term "hiking trails" or look for dotted green lines in park areas when you zoom in.
For more specific information on hikes, including current trail conditions, trip reports and photos check out websites like Alltrails.com.
Where is the best place to go hiking?
The best place to go hiking depends on what kind of views you want to enjoy. If you prefer mountains, you should head to places like Alaska or Colorado. Enjoy heat and desert views? Head to states like Utah or Arizona. With thousands of miles of hiking trails available throughout the United States, the options are endless.
Following are the top ranked hiking states in the U.S.A, according to Ranker.com:
Colorado
Washington
Utah
Oregon
Alaska
Wyoming
Montana
Idaho
Maine
Arizona
Thinking about visiting a National Park this year?
Check out the "America the Beautiful" Pass, available from the National Park Service.
General Public Pass – $80 per year
Military / 4th Graders – FREE
Seniors Citizens Pass – $80 Lifetime
People with Permanent Disabilities – FREE Lifetime Access Pass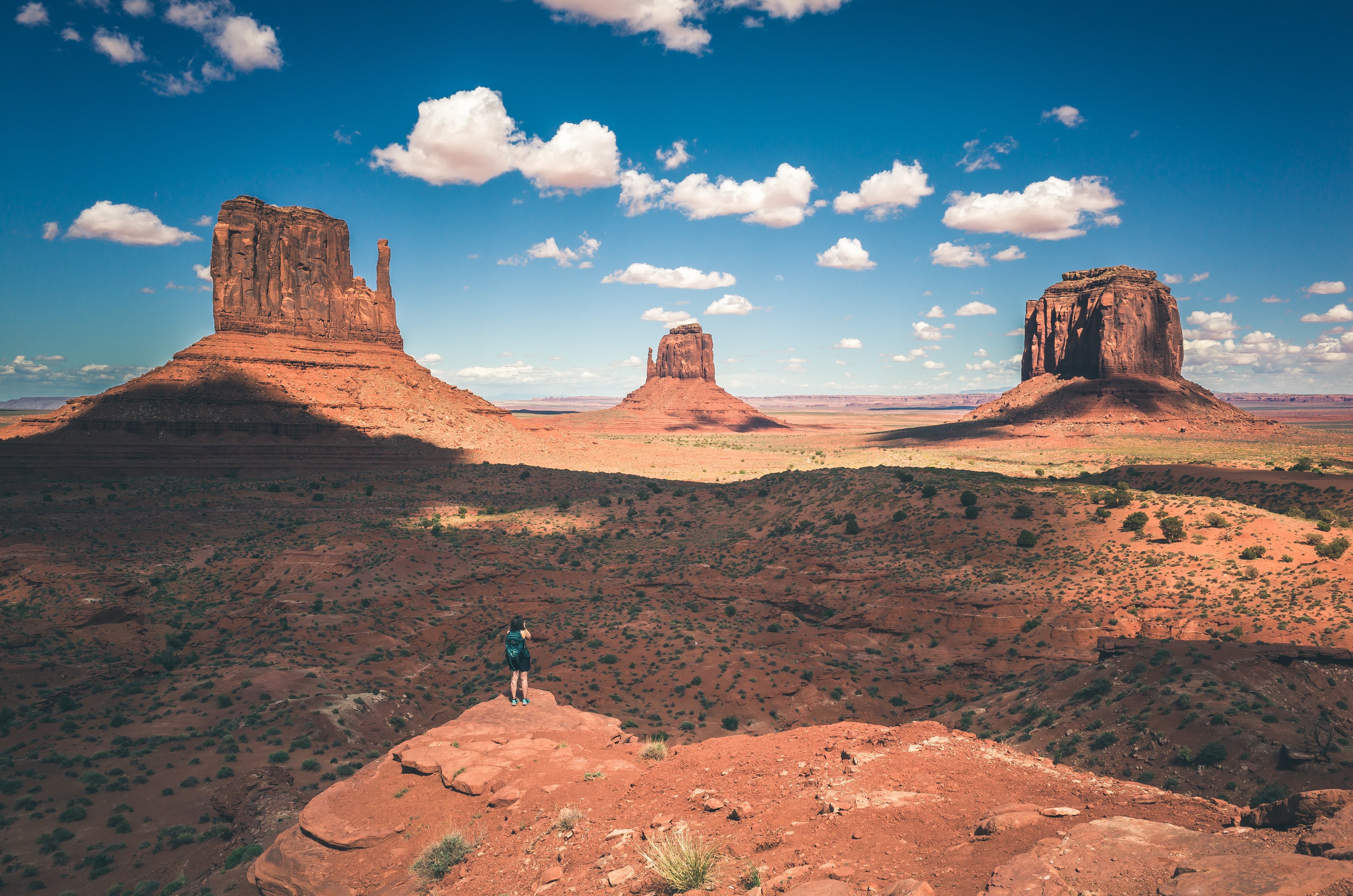 What basic gear do I need to start hiking?
Beginning hiking is relatively cheap, which is why it's one of our favorite outdoor activities. That said, there is some basic gear that you'll need to get started. Once you have the basics, you'll be set to go on hikes all season with little to no cost!
First, check out or list of 10 hiking essentials.
These are items that you should bring with you whenever you head outdoors:
10 Hiking Essentials for Every Adventure
Beyond the essentials, here are a few basic supplies that we recommend to start hiking right away:
Hiking Boots
There are few things as important as a quality pair of hiking boots when you are out on hiking trails. Protecting your feet is vital to enjoying hiking long-term.
The hiking boot style you want will vary depending on what season and terrain you will be hiking in. We recommend brands like Merrell or Salomon with vibram soles for best quality and bang for your buck.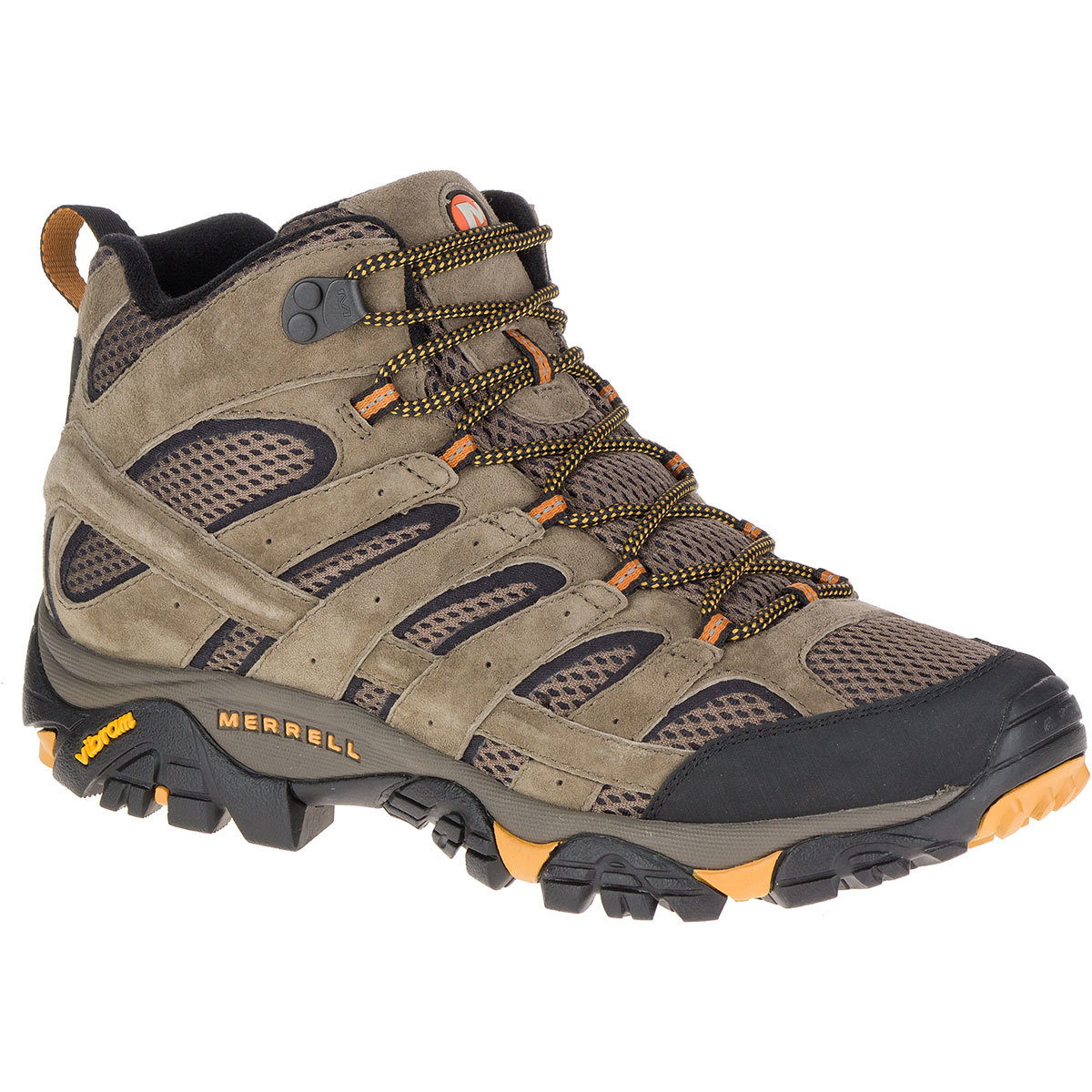 Clothes
Hiking clothes don't have to be crazy expensive or technical. Especially when you are just beginning hiking. That said, there are a few basic items that you should have depending on weather conditions including merino wool layers, rain coat, rain pants, hat and gloves.
Here is a basic layering system that you should follow when hiking in colder weather: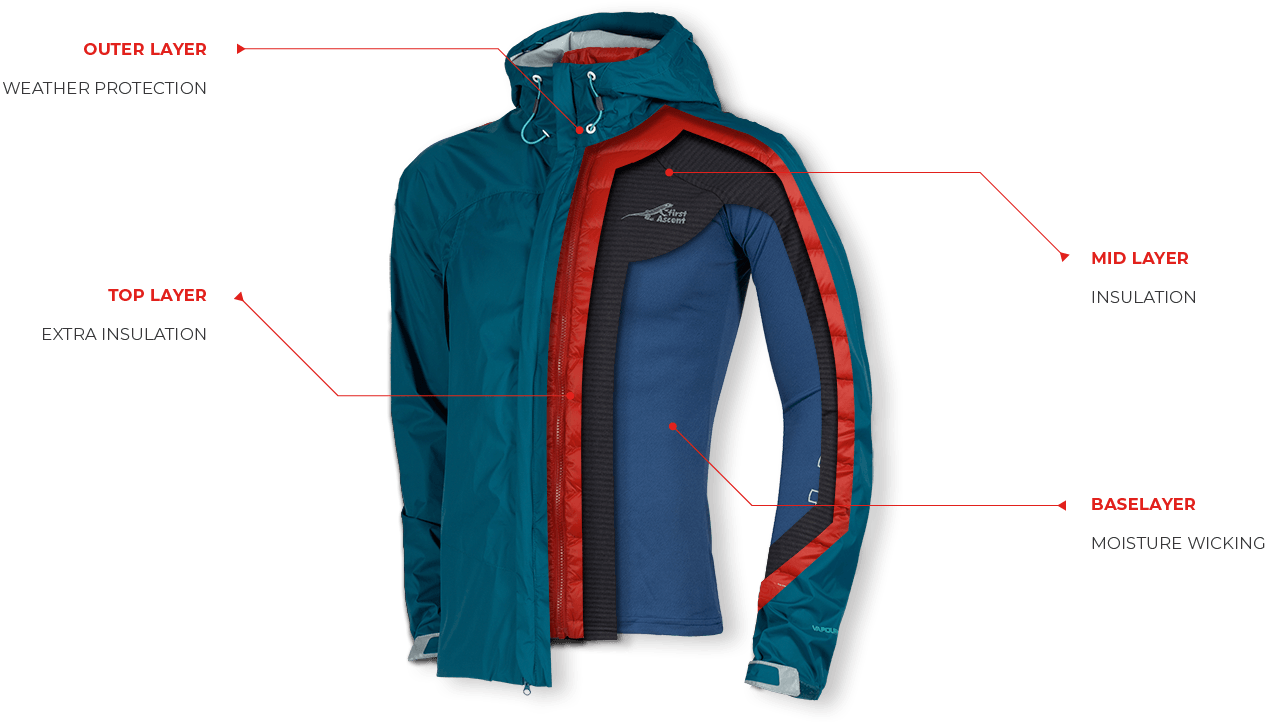 Day Pack
To carry your hiking essentials, rain gear, layers, food, water, camera and other gear, you will need a hiking pack.
We recommend getting a pack designed for hiking for optimal comfort and weight baring while walking out in the woods. Something like this day pack from Osprey would work great.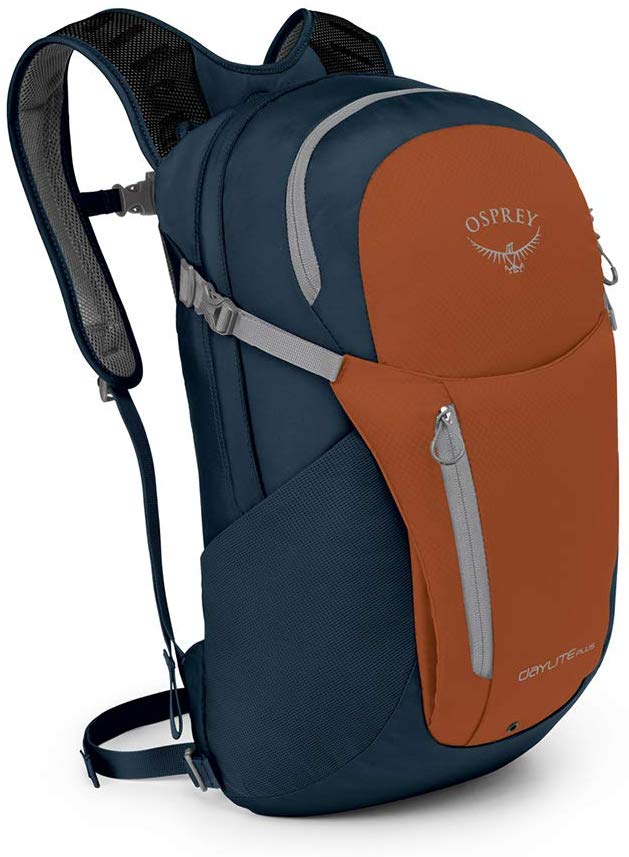 When beginning hiking, you'll want to keep things simple so these few items should suffice. Remember, always have the hiking essentials when heading outdoors.
Leave No Trace Principles
We couldn't write a post encouraging people to go outdoors, without also sharing about the Leave No Trace principles.
What are the Leave No Trace principles?
They are a series of simple guidelines to follow while spending time outdoors to ensure minimal impact and preservation of nature and wildlife.
Leave No Trace Principles
Plan ahead and prepare
Travel and camp on durable surfaces
Dispose of waste properly
Leave what you find
Minimize campfire impacts
Respect wildlife
Be considerate of other visitors
For more examples and in-depth information about the Leave No Trace principles check out this post from REI.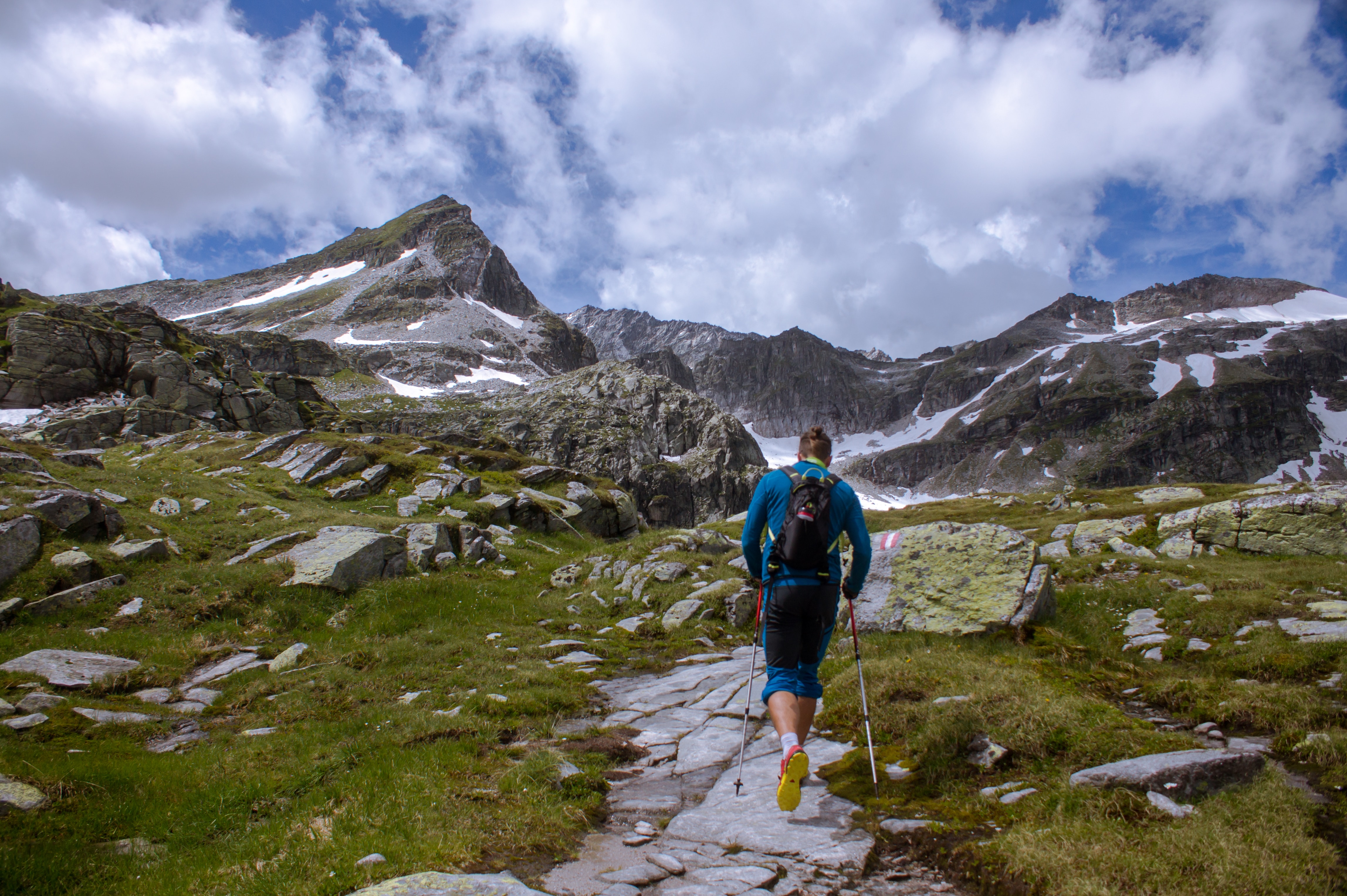 A Note on Hiking Safety
So you've found a trail that you want to explore, you've got your gear and hiking essentials and you're ready to go! But first, have you checked your list of safety precautions before hitting the trail?
Hiking Safety Precautions:
Tell Someone Your Plan – Before heading out on a hike, even if you're going with other people, you should tell someone your plan. Write it down on a note, send a text, or make a quick phone call before you go. People get lost hiking every year and that quick phone call could end up saving your life.
Check Weather Conditions – Be sure to check the weather conditions before you start hiking. Remember that conditions can change quickly, especially in the mountains. Be prepared to turn around when hiking at altitude if storms roll in.
Prepare for Wildlife – Know what wildlife you can expect to see in the area and be prepared for it. Are you in moose, bear or mountain lion country? Be prepared with bear spray. It's likely you won't need it, but you'll be glad you have it if Yogi is out hiking with you.
Check-in at the Trailhead or with Rangers – Often times trailheads will have notes from Rangers or fellow hikers about the latest conditions including wildlife sightings, down trees, or any other abnormality on the trail. Talk to hikers coming the opposite way to get as much information you can before you're out on the trail.
Recommended Links: