Playing the harmonica is a great hobby for people of all ages! If you are looking for a small, low-cost instrument, then we highly recommend playing the harmonica.
Pick up a harmonica and start learning to play today!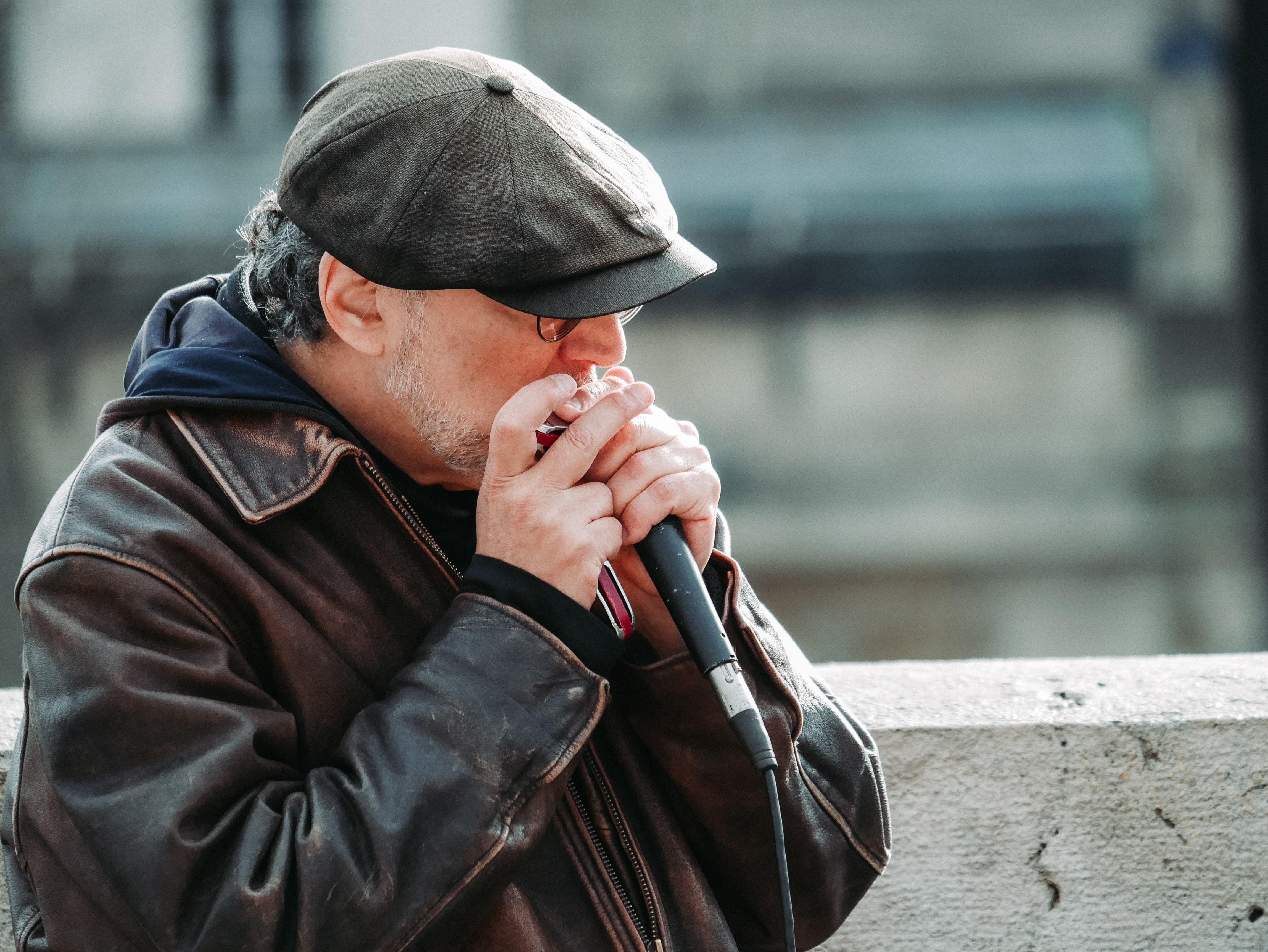 What is a harmonica?
Now that you've decided to learn to play the harmonica, you should better understand what they are…
A harmonica is a hand-held reeded instrument played by blowing air through ten holes to play various notes.
Harmonicas are made in every key. More advanced player may have a whole collection of harmonicas, each in a different key. Many guitar players incorporate the harmonica, in these different keys in-between singing lyrics.
That said, most beginners start by playing a diatonic harmonica in the key of C.
How do you play the harmonica?
The harmonica is played by both blowing and sucking (drawing) air through the reeds of the ten holes on basic diatonic harmonica.
By blowing and drawing you will play notes in the major scale of whatever key your harmonica is in.
Notes can also be manipulated and modulated by small hand motions on the back of the harmonica. This is a technique utilized by many advanced players.
For a basic introduction to harmonica music theory watch here:
What kind of harmonica should a beginner use?
As mentioned, most beginners who want to learn to play the harmonica start with a diatonic harmonica in the Key of C.
Most introduction videos and books will recommend the Key of C harmonica as a starting point. This is because of its popularity in modern music while following the key of C major scale.
Harmonicas are labeled with the key on both the packaging and the body of the harmonica.
What harmonica should I buy as a beginner?
Compared to most instruments, harmonicas are relatively cheap!
A decent beginners harmonica costs between twenty and fifty dollars.
We recommend this Key of C Lee Oskar Harmonica for beginners and more experienced players:

How good can I get at the harmonica?
pretty good, but probably not this good:
Recommended Links: