If you are entrepreneurial and have a design mindset then starting a print-on-demand e-commerce business may be your next hobby!
Check out our list of the best Print-On-Demand companies below to get started…
This article contains affiliate links.  If you make a purchase through a link on our site you are supporting our continued efforts to educate people like you in finding new and rewarding hobbies. Thank you!

What is Print on Demand?
Print-On-Demand or POD is a growing business model in which artists and designers are able to offer unique products to a wide audience without having to create a physical product until the product has been purchased.
Upload your designs, set a price for your products and drive traffic to your listings.
Customers are offered products through an e-commerce platform like Etsy, Ebay or Shopify websites.

When the customers orders a product, the design is then printed onto the items they selected such as t-shirts, sweatshirts, tote bags, stickers etc. and is then sent directly to them by the printing company.
Print-On-Demand is similar to dropshipping in that the artist or marketer does not need to physically own the product or have stock on hand to sell to their audience.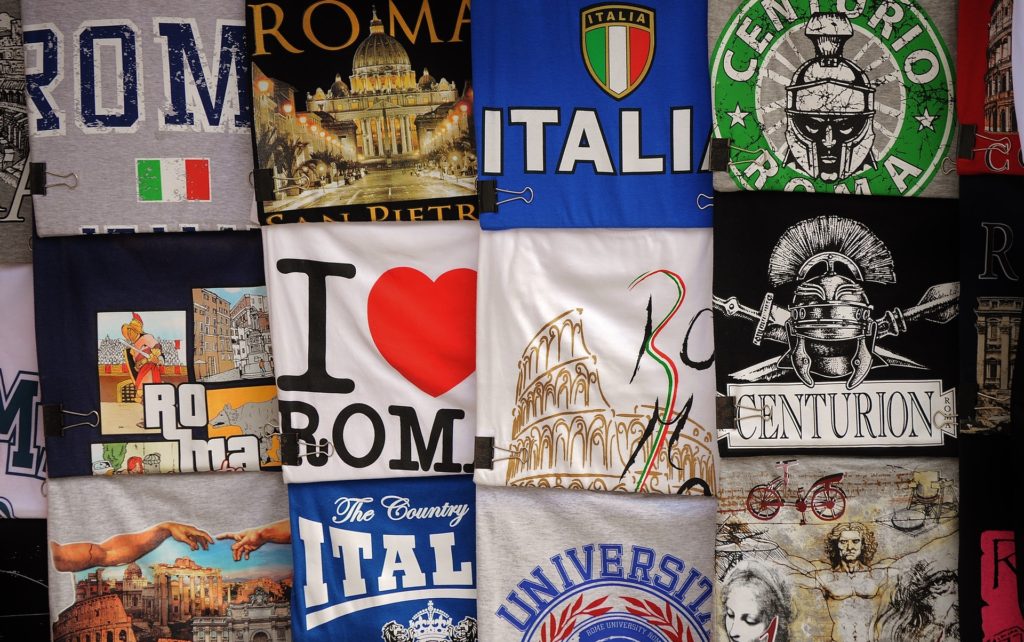 What are the best Print-on-Demand Platforms?
Below are a few of our favorite and the most popular Print-On-Demand companies for beginners.
Each offer their own set of unique advantages and perks. Many Print-On-Demand business folks utilize many or all of the below listed services in various ways.
1. Amazon Merch on Demand
Yes, Amazon has their hands in the print-on-demand game just like everything else. Amazon is well known as the biggest e-commerce website in the world and when it comes to print-on-demand they are still the biggest player.
Most of the graphic t-shirts and sweatshirts that you see for sale on the Amazon marketplace are actually print-on-demand products designed by people just like you!
Unlike most print-on-demand services, Merch on Demand requires designers to be invited to the program and require you to "tier-up" as you go.
Starting out, you will be limited to posting 10 designs but more slots become available as you make sales and legitimize yourself by making sales.
*Note: Amazon Merch on Demand recently rebranded from "Merch by Amazon". These two programs are the same.
Apply for Amazon Merch on Demand here…

2. Redbubble
In the Print-On-Demand world, Redbubble has the lowest barrier to entry and is quite simple to use. Simply design a store front on their native platform and start uploading your designs!
You are able to manually place your design, text or logos onto a wide assortment of products and set your percentage for royalties to be collected when a customer purchases a product.
With excellent native SEO and tagging functions your designs can be discovered and purchased by customers worldwide.
Designers on Redbubble can upload up to 50 designs per day, so you can fill your store up quickly with tons of designs for potential customers to chose from.
Sign up for a free Redbubble account here…

3. Teespring
Teespring is a free platform that allows you to upload, sell and market your designs all from within the Teespring platform. You can integrate your products onto an Etsy or Shopify store, or keep things simple with a built in Teespring native storefront.
Design your items, set your prices and start driving traffic to your store! Sign up for a free Teespring accout here…

4. Teepublic
Teepublic offers much of the same features as Redbubble and Teespring, with the ability to easily upload your graphics or artwork onto a wide-array of purchasable products.
Start selling your designs on up to 75 unique products by signing up for a free Teepublic account here…

5. Printify
Printify offers you the ability to easily upload your designs for print-on-demand service while integrating easily with your Ebay, Shopify or Etsy storefront.
One thing that makes Printify unique is that they act as a sort of middleman, finding the lowest rates on merchandise to then outsource your printing and shipping to other companies.
Sign for a free Printify account here and start selling your designs as soon as today…

6. Society 6
Society6 is most comparable to Redbubble with its ease of upload and customization and built in storefront. With Society6 you will have a customizable built in storefront and native traffic from the jump!
Sign up for a free Society6 account here and start selling your original graphics and artwork today…

7. Spreadshop / Spreadshirt
Spreadshop powered by Spreadshirt offers artists the ability to make their own storefront and market their designs to a wide customer base.
No need to worry about payments, production, fulfillment or shipping. Spreadshop covers the essentials for starting your own business while you can focus on creating.

8. Printful
With a wide variety of products and ease of use, Printful is quickly becoming the most popular print on demand websites available.
Not only does Printful offer a wide assortment of print-on-demand products, but they also offer warehouse fulfillment services for all of your e-commerce or dropshipped products.
If you are looking to start a longterm brand or e-commerce business, we recommend integrating Printful into your e-commerce store.

9. Teemill
Award-winning print on demand t-shirt fulfillment and online store builder. Start a Teemill store today, it's free!
You customize your website and design products for your free online shop. Every time someone makes an order from your store, it's sent instantly to our factory.
Teemill will then print the design direct to garment, pack it, and ship it straight to your customers and handle any returns.
Every garment is designed to be returned when it's worn out, so it can be recycled, and made into new Teemill products. Teemill will reward each return with store credit.
Get started with a more sustainable Print-On-Demand merch store with Teemill here…

What platform should I use to sell print-on-demand products?
There are tons of e-commerce platforms to chose from and each offers its own benefits and unique qualities. The platform that you ultimately chose comes down to your own business goals and aspirations.
We recommend considering platforms like Etsy or Shopify to get started, but most print-on-demand fulfillment services are able to link with many platforms including: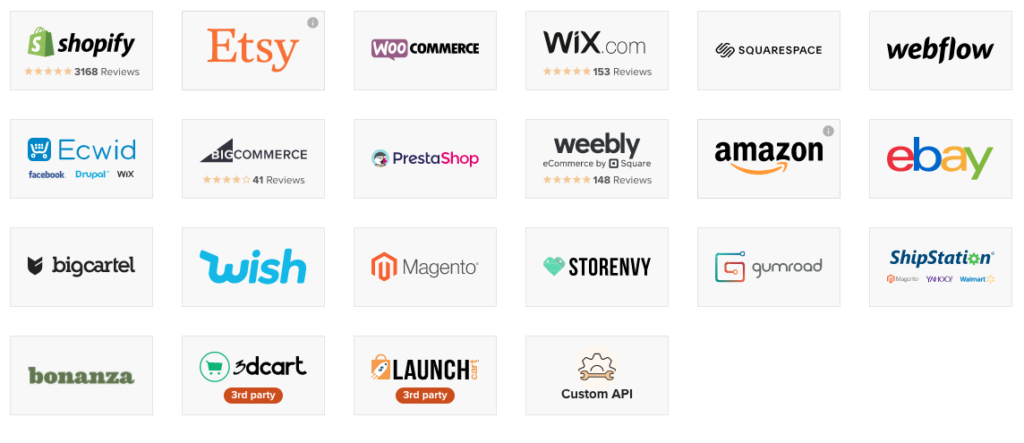 How can I create my own print-on-demand designs?
We recommend using services like Canva, Adobe Illustrator or Photoshop to create your own text or graphic designs.
If you're not much of a designer, consider purchasing designs from freelancers on sites like Fiverr or Upwork to get started!
We hope this quick Print-On-Demand guide has gotten some ideas flowing for your new hobby/business!
If you are looking for more ways to make money online check out our other Finance posts or our Side Hustle ideas post here…