Spikeball, or "roundnet" as it was originally called, is a yard game that has been around since the mid-80's which is seeing a resurgence in the last several years.
You've probably seen small groups of people at the beach or park diving around, smacking a yellow ball at a circular net with giant smiles on their faces. If not, you will soon because this exciting game is quickly becoming a summer staple for people of all ages.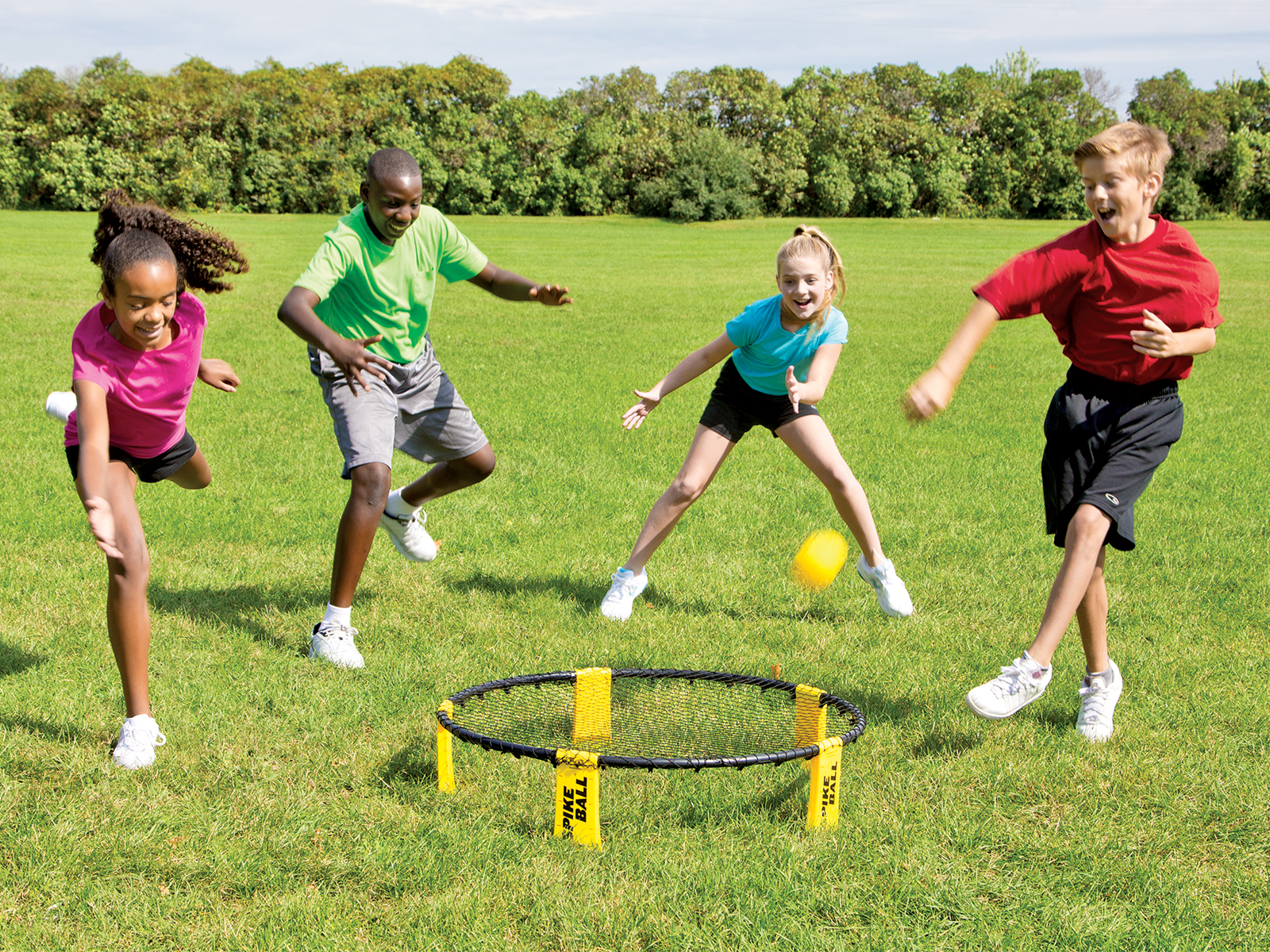 How do you play Spikeball?
Spikeball is typically played 2 vs. 2 and is similar to volleyball.
Team 1 serves to Team 2 to start a point.
Players have up to three alternating touches to return the ball to the net.
After the serve, players can move or hit in any direction.
Points are scored when the ball hits the rim, the ground, or bounces more than once on the net.
Game play occurs 360 degrees around the net, with no area out of bounds.
So whether you're headed to the beach, the park or having a backyard get-together, grab three of your closest friends and let the games begin.
Spikeball is the perfect summer sport to get outside and enjoy some physical activity with friends while playing an engaging fun new sport!
Are you looking for some other fun outdoor games to play with your friends this summer? Check out a few of our favorite, more low-key yard games! Two of our favorites are Molkky and Kubb!
Recommended Links: