What are Zentangles?
Zentangles are an artistic expression drawing method combining mindfulness and art. Relaxing doodles!
Utilizing a small piece of paper, pencil and fine-tip sharpies, zentanglers create intricate, relaxing, cathartic works of black and white art.
How do you make your own Zentangle?
Cut out a square piece of paper or use a pre-cut square sheet of paper. A notecard also works well!
Draw a square frame around the edge of the paper. Create a perimeter for your drawing with straight or curved lines. However you would like to define your zentangle boundary.
Divide the existing space into smaller parts by drawing various sections. This can be straight, curved or both. Create negative space for your patterns to live and grow.
Now draw your tangle designs! Switch from pencil to fine-tip sharpie. Start by filling the individual areas with patterns of your choice. Repeat patterns in each space and switch it up as you see fit.
Finalize your design with shading or color if you would like!
Remember there is no right or wrong way to complete a zentangle. The above steps are simply guidelines to assist you in your creation. The hope is for you to find a method of creativity that works for you!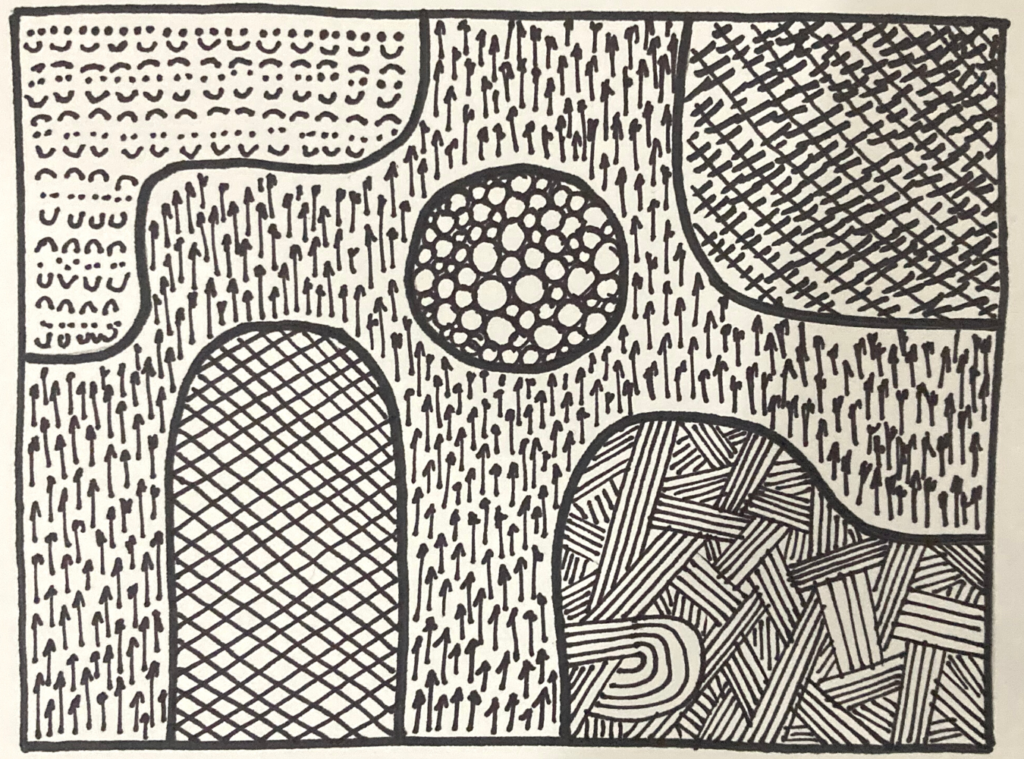 What are the benefits of Zentangles?
concentration, creativity, relaxation, mindfulness, catharsis, hand-eye coordination, planning, flow etc…
What materials do I need to make my own Zentangles?
Zentangles are simple not only in design but also in preparation and materials. To create beautiful zentangle designs all you need is:
Paper (Any type of paper will do, but card-stock, notecards or a zentangle paper pad work the best)
Pencils
Fine-Tip Sharpies
Ruler (optional)
With the resources listed above you can create tons of zentangles and reap the relaxation and mindfulness benefits for hours!
We recommend playing some relaxing music to maximize relaxation benefits.
There are tons of zentangle books and resources available online if you are looking for templates, ideas or inspiration.
Check out zentangle.com for tons of information, history and in-depth insights!
Recommendations:
Take your time! Zentangles are a cathartic art form aimed at slowing you down and relaxing the senses.
Don't be to hard on yourself. Mistakes happen, roll with them. Incorporate them. Embrace them.
Challenge yourself. Try new patterns, trust the pen, think outside the box.
Zentangles make for a great recreation / art therapy groups!