A cup of coffee in the morning is a beautiful thing…
Check out our list of coffee quotes and reflections on the simple joy of drinking coffee. Make coffee your hobby with a few great coffee hobby ideas as well!
This article contains affiliate links.  If you make a purchase through a link on our site you are supporting our continued efforts to educate people like you in finding new and rewarding hobbies. Thank you!

Coffee Quotes
"As long as there was coffee in the world, how bad could things be?"

Cassandra Clare, City of Ashes
"It is inhumane, in my opinion, to force people who have a genuine medical need for coffee to wait in line behind people who apparently view it as some kind of recreational activity."

Dave Barry  
"Even bad coffee is better than no coffee at all."

David Lynch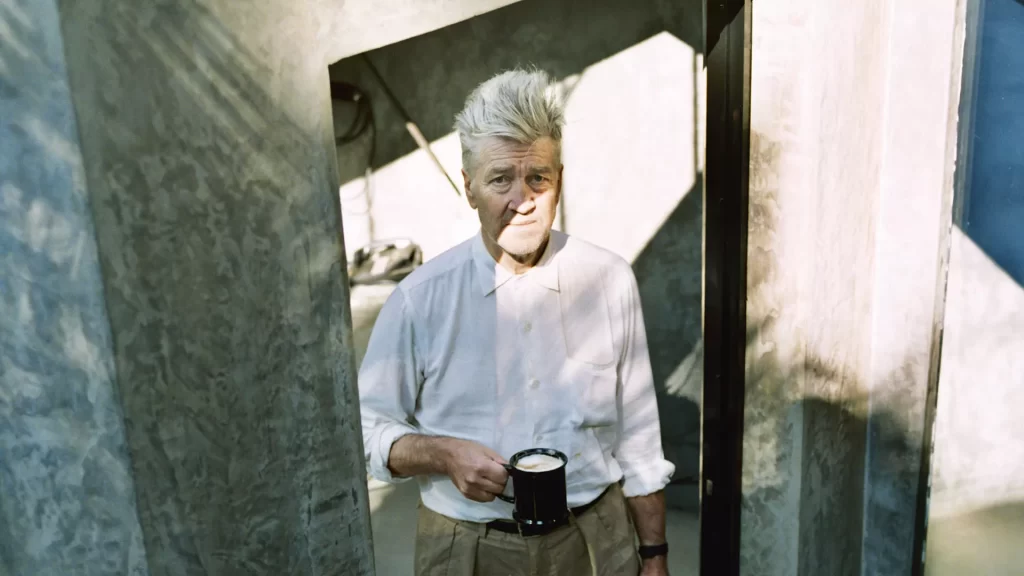 "A morning coffee is my favorite way of starting the day, settling the nerves so that they don't later fray."

Marcia Carrington
"The powers of a man's mind are directly proportioned to the quantity of coffee he drinks."

Sir James Mackintosh
"It doesn't matter where you're from – or how you feel… There's always peace in a strong cup of coffee."

Gabriel Bá, Daytripper  
"Coffee is a lot more than just a drink; it's something happening. Not as in hip, but like an event, a place to be, but not like a location, but like somewhere within yourself. It gives you time, but not actual hours or minutes, but a chance to be, like be yourself, and have a second cup"

Gertrude Stein, Selected Writings
"…coffee can energize the industrious at dawn, calm the reflective at noon, or raise the spirits of the beleagured in the middle of the night."

Amor Towles, A Gentleman in Moscow
"The fresh smell of coffee soon wafted through the apartment, the smell that separates night from day."

Haruki Murakami, Colorless Tsukuru Tazaki and His Years of Pilgrimage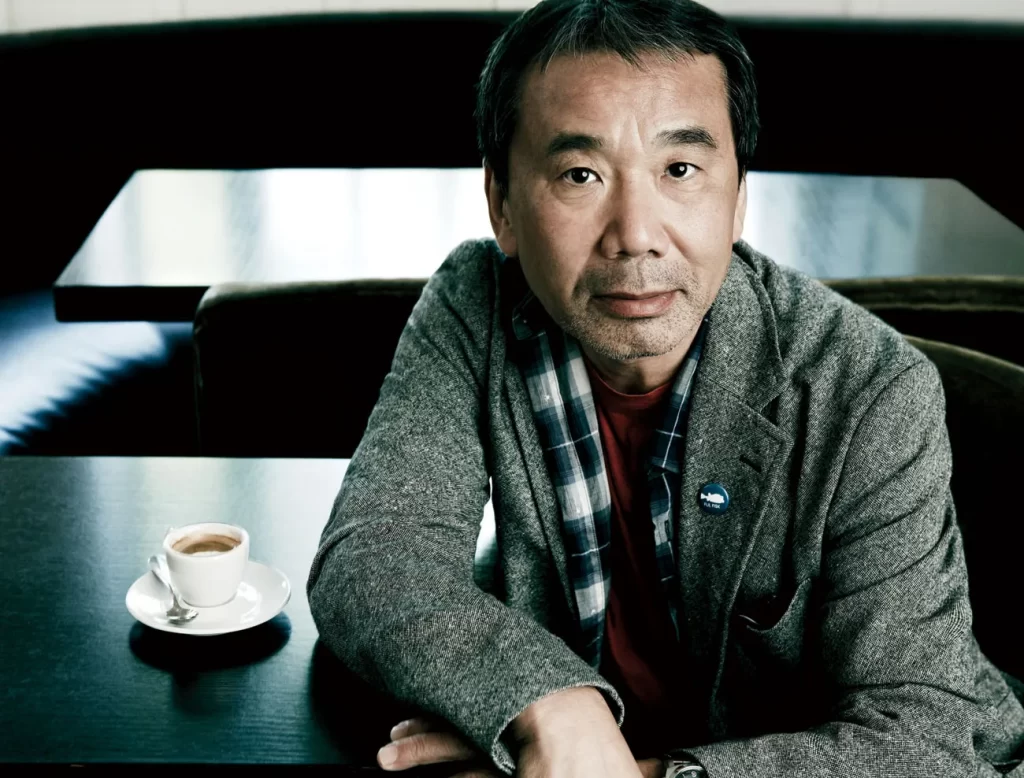 "Never underestimate the power of a good cup of coffee."

Ursula Vernon
"I don't know where my ideas come from. I will admit, however, that one key ingredient is caffeine. I get a couple cups of coffee into me and weird things just start to happen." 

Gary Larson
"Coffee is a kind of magic you can drink."

Catherynne M. Valente, The Girl Who Fell Beneath Fairyland and Led the Revels There
"I love coffee. I sometimes get excited at night thinking of the coffee I'll get to drink in the morning. Coffee is reason to wake up. There are other reasons, of course. But coffee is the incentive, at the very least."

Annie Clark  
"Four cups of coffee a day keeps depression at bay."

Steven Magee, Hypoxia, Mental Illness & Chronic Fatigue
"Personally, I think a yawn is a silent scream for more coffee."

Anthony J. Does, Blurry Daydream: When Faith Feels Like Make Believe
"Coffee is to writer what muse is to poet."

Himmilicious  
"Strange how the bitterness
of coffee makes life sweet."

Suhaib Rumi
"One must savor the coffee, to actually have it."

Mohith Agadi  
"Coffee​ is​ the​ friend​ that​ wakes you​ up​ in​ the​ morning."

Anthony T. Hincks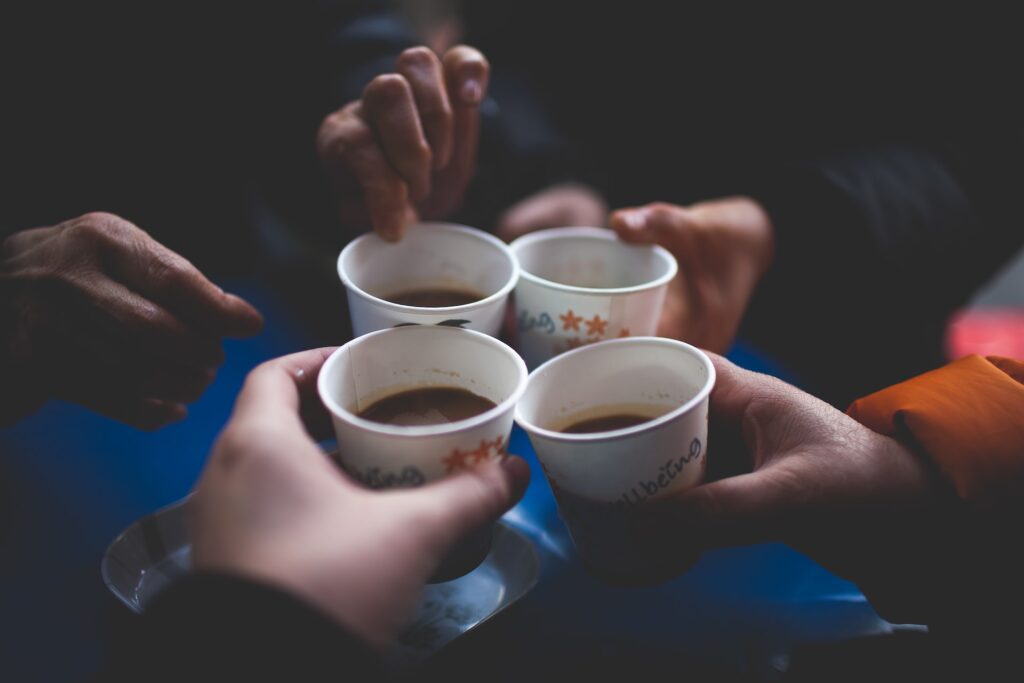 "Please pour me some coffee and sit beside me. I want to have a perfect start to this day."

Nitya Prakash
"Sometimes success is simply being able to drink an entire cup of coffee while it's still hot."

Tanya Masse
"Don't ever let anyone tell you that fairy tales aren't real. I drink a potion made from magic beans every day, and it brings me back to life."

Nanea Hoffman
"Rested, shaved, coffee'd, steaked, you will be a different man."

Patrick O'Brian, Post Captain
"You can tell the number of hours spent on a work by counting the number of coffee rings on your desk."

A.D. Posey  
"Some of the world's most effective thoughts happen over a brew of morning's coffee"

Prabhukrishna M  
"A smoke, a book, a cup of coffee.
These are the little things that get us through this sometimes weary world and all the rainy days."

R.M. Engelhardt, The Resurrection Waltz Poems R.M. Engelhardt  
"Coffee is a warm drink that fosters friendship and tastes great. What more is there to life?"

― Kevin Sinnott, The Art and Craft of Coffee: An Enthusiast's Guide to Selecting, Roasting, and Brewing Exquisite Coffee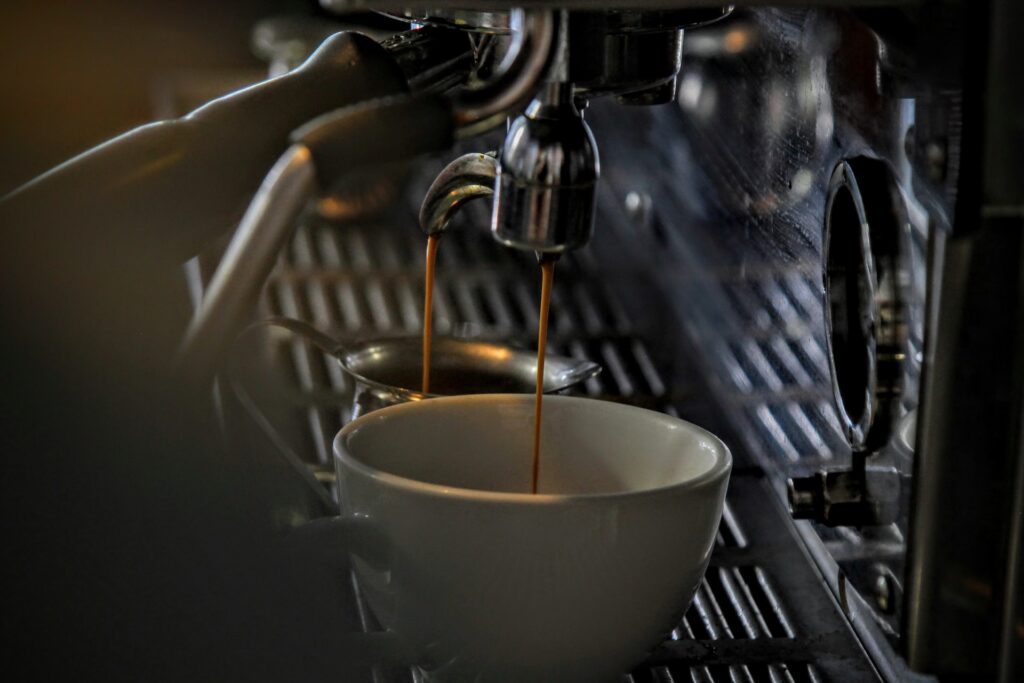 Can coffee be a hobby?
Of course! There are tons of ways to pursue a coffee hobby and enjoy delicious bean juice in more ways than one. Check out our list of coffee hobbies and activities below:
Visit Coffee Shops  – Visit all of the local coffee shops in your area and become a regular. Coffee shops are great places to build community and enjoy events like meetups, open mic nights, book signings and poetry readings.
Latte Art – Get artistic with your morning cup of coffee with latte art. Practice different milk designs and impress your friends and family with beautiful latte art designs.
Coffee Roasting – Roasting your own coffee is a fun way to learn more about the coffee process and make the freshest cup of joe in town. Check out this article from perfectdailygrind.com to learn more!
Explore Brewing Methods – Playing around with different brewing methods is a fun way to explore coffee as a hobby. A few great brewing methods and coffee styles include: French Press, Turkish Coffee, Cowboy Coffee, Cold Brew, Siphon Brewing, Espresso, Percolators, Pour-Overs and many more!
Visit Coffee Farms  – Take a coffee vacation! Go visit the places that your favorite coffee comes from and take a tour of the coffee farms to learn more about your morning beverage. Book a trip to Colombia, Vietnam or Ethiopia!
Check out our full article on exploring various coffee hobbies for more great ideas!