The greatest hiking quotes from hikers, authors, adventurers and poets. Spilling verses of beauty about the hobby that we all love and aspire to be doing always…hiking!
This article contains affiliate links.  If you make a purchase through a link on our site you are supporting our continued efforts to educate people like you in finding new and rewarding hobbies. Thank you!
"Thousands of tired, nerve-shaken, over-civilized people are beginning to find out that going to the mountains is going home; that wildness is a necessity"

John Muir, Our National Parks
"The world reveals itself to those who travel on foot" 

Werner Herzog
"If everyone in the world took care of each other the way folks do out on the trail, and if everyone approached each day with as much hope and optimism as hikers do, the world would be a better place."

Jon Tullis, Walk Think Write: Midlife Passages On Oregon's Pacific Crest Trail  
It had to do with how it felt to be in the wild. With what it was like to walk for miles with no reason other than to witness the accumulation of trees and meadows, mountains and deserts, streams and rocks, rivers and grasses, sunrises and sunsets. The experience was powerful and fundamental. It seemed to me that it had always felt like this to be a human in the wild, and as long as the wild existed it would always feel this way."

Cheryl Strayed, Wild: From Lost to Found on the Pacific Crest Trail  
"Returning home is the most difficult part of long-distance hiking; You have grown outside the puzzle and your piece no longer fits."

Cindy Ross  
"None of your knowledge, your reading, your connections will be of any use here: two legs suffice, and big eyes to see with. Walk alone, across mountains or through forests. You are nobody to the hills or the thick boughs heavy with greenery. You are no longer a role, or a status, not even an individual, but a body, a body that feels sharp stones on the paths, the caress of long grass and the freshness of the wind. When you walk, the world has neither present nor future: nothing but the cycle of mornings and evenings. Always the same thing to do all day: walk. But the walker who marvels while walking (the blue of the rocks in a July evening light, the silvery green of olive leaves at noon, the violet morning hills) has no past, no plans, no experience. He has within him the eternal child. While walking I am but a simple gaze."  

Frédéric Gros, A Philosophy of Walking
"Getting to the top is optional. Getting down is mandatory."

Ed Viesturs, No Shortcuts to the Top: Climbing the World's 14 Highest Peaks  
"Jumping from boulder to boulder and never falling, with a heavy pack, is easier than it sounds; you just can't fall when you get into the rhythm of the dance." 

Jack Kerouac, The Dharma Bums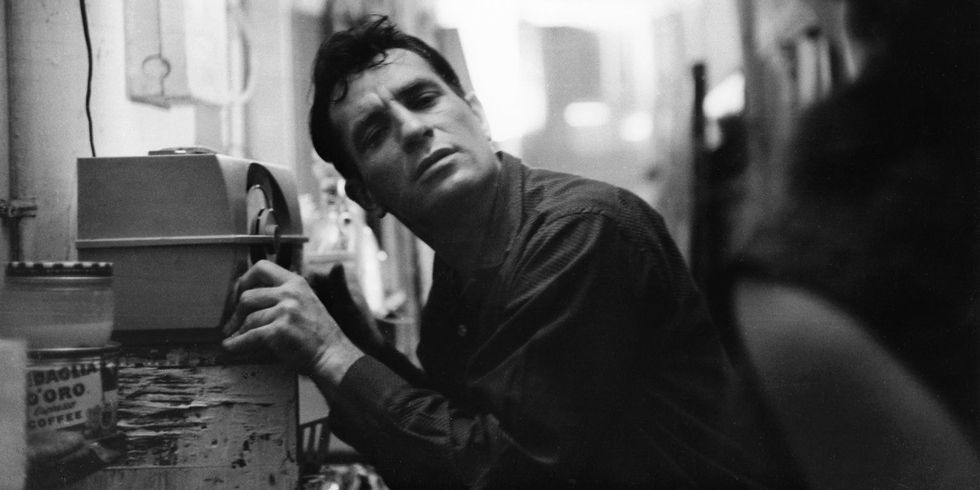 "You need mountains, long staircases don't make good hikers."

Amit Kalantri, Wealth of Words  
"But it's all still there in my heart and soul. The walk, the hills, the sky, the solitary pain and pleasure—they will grow larger, sweeter, lovelier in the days to come, like a treasure found and then, voluntarily, surrendered. Returned to the mountains with my blessing. It leaves a golden glowing on the mind.

Edward Abbey, Beyond the Wall: Essays from the Outside  
"After a day's walk, everything has twice its usual value."

G.M. Trevelyan  
"Walking causes a repetitive, spontaneous poetry to rise naturally to the lips, words as simple as the sound of footsteps on the road."  

Frédéric Gros, A Philosophy of Walking
"If you would experience a landscape, you must go alone into it and sit down somewhere quietly and wait for it to come in its own good time to you." 

Paul Gruchow, The Necessity of Empty Places
"Walking is a man's best medicine." 

Hippocrates
"You long to go into nature because nature doesn't care about you. To be clear, it's not that nature sees you, accepts you for who you are, and loves you anyway: nature just doesn't give a shit about you."

Diana Helmuth, How to Suffer Outside: A Beginner's Guide to Hiking and Backpacking  
"I found that starting to hike was like pulling off a plaster: better to do it quickly and not hang about." 

Bex Band, Three Stripes South
"Ignore the outside voices telling you you're doing it wrong; there is no "wrong." But also watch out for wanting to fit in so badly that you start hiking someone else's hike" 

Ben Crawford, 2,000 Miles Together: The Story of the Largest Family to Hike the Appalachian Trail
 "A walk in nature walks the soul back home."  

Mary Davis
"Who has not felt the urge to throw a loaf of bread and a pound of tea in an old sack and jump over the back fence?" 

John Muir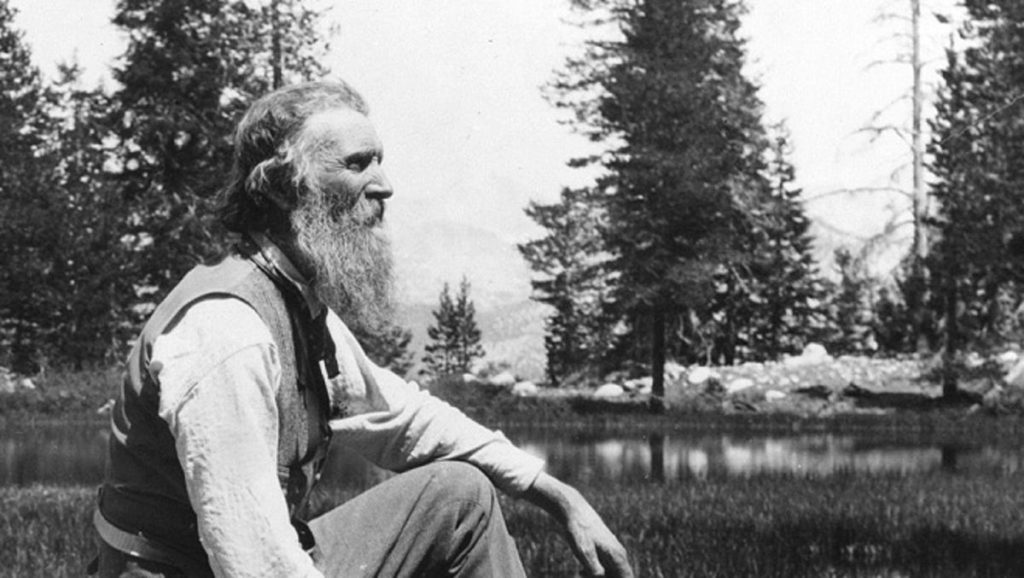 "Trails enabled me to better see the world, to notice fine aspects invisible from an airplane, the most basic things we miss. Seeing life at a pace at which you can actually observe nuance, the speed of stepping, the beautiful inspiring texture of "plain" reality becomes visible—God smiling in the detail."

Aspen Matis, Your Blue Is Not My Blue: A Missing Person Memoir  
"…in the world of mountains, there will always be someone doing something bigger, better, and crazier" 

Christine Reed
"You're off to great places, today is your day. Your mountain is waiting, so get on your way."  

Dr. Seuss
"Hiking is not escapism; it's realism. The people who choose to spend time outdoors are not running away from anything; we are returning to where we belong."  

Jennifer Pharr Davis, The Pursuit of Endurance: Harnessing the Record-Breaking Power of Strength and Resilience
"There is nothing worse, after days of falling asleep by a babbling brook and waking up to a choir chirping birds, than to go inside a house with insulated walls and an obstructive roof. This torturous invention, a cage, a box, prevents you from seeing or hearing anything of natural importance. Make time to free yourself and find a bit of nature."  

Katherine Keith
"If you face the rest of your life with the spirit you show on the trail, it will have no choice but to yield the same kind of memories and dreams."  

Adrienne Hall, A Journey North: One Woman's Story of Hiking the Appalachian Trail
 "Between every two pines there is a doorway to a new world."

John Muir  
"The trail was designed to have no end, a wild place on which to be comfortably lost for as long as one desired."

Ben Montgomery, Grandma Gatewood's Walk: The Inspiring Story of the Woman Who Saved the Appalachian Trail  
"There is always an adventure waiting in the woods."

Katelyn S. Bolds  
"Hiking and happiness go hand in hand (or foot in boot)."

Diane Spicer  
"Set loose, a child would run down the paths, scramble up the rocks, lie on the earth. Grown-ups more often let their minds do the running, scrambling, and lying, but the emotion is shared. It feels good to be here."  

David Miller, AWOL on the Appalachian Trail
"There really is no correct way to hike the trail, and anyone who insists that there is ought not to worry so much about other people's experiences. Hikers need to hike the trail that's right for them…"  

Adrienne Hall, A Journey North: One Woman's Story of Hiking the Appalachian Trail
"Mountains should be climbed with as little effort as possible and without desire. The reality of your own nature should determine the speed. If you become restless, speed up. If you become winded, slow down. You climb the mountain in an equilibrium between restlessness and exhaustion. Then, when you're no longer thinking ahead, each footstep isn't just a means to an end but a unique event in itself."  

Robert M. Pirsig, Zen and the Art of Motorcycle Maintenance: An Inquiry Into Values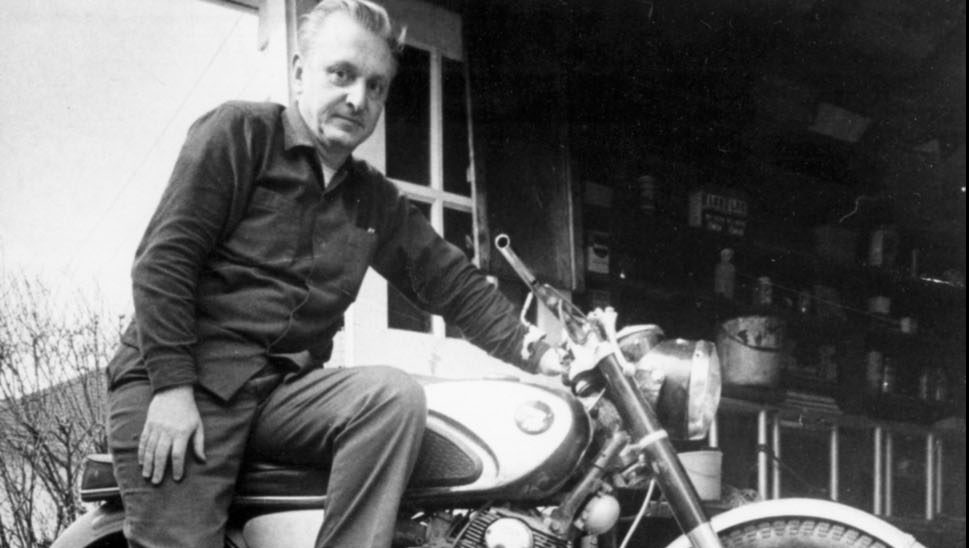 "The journey of a thousand miles begins with a single step."  

Lao Tzu
"Nature is one of the most underutilized treasures in life. It has the power to unburden hearts and reconnect to that inner place of peace."

Dr. Janice Anderson & Kiersten Anderson
"Of all the paths you take in life, make sure a few of them are dirt." 

John Muir
"Trails are like that: you're floating along in a Shakespearean Arden paradise and expect to see nymphs and flute boys, then suddenly you're struggling in a hot broiling sun of hell in dust and nettles and poison oak…just like life." 

Jack Kerouac, The Dharma Bums
"The woods are lovely, dark and deep. But I have promises to keep, and miles to go before I sleep." 

Robert Frost
"Hiking's not for everyone. Notice the wilderness is mostly empty." 

Sonja Yoerg, The Middle of Somewhere
"It's not the mountain we conquer, but ourselves." 

Sir Edmund Hillary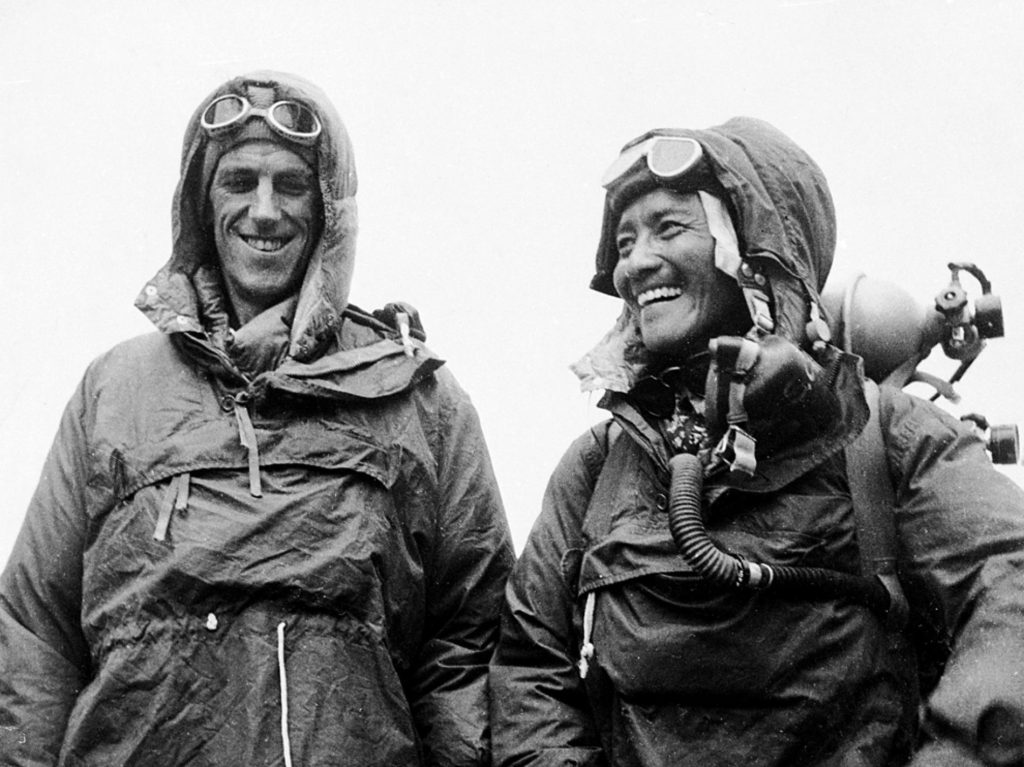 "I walked slowly to enjoy this freedom, and when I came out of the mountains, I saw the sky over the prairie, and I thought that if heaven was real, I hoped it was a place I never had to go, for this earth was greater than any paradise."  

Daniel J. Rice, The UnPeopled Season: Journal from a North Country Wilderness
"To walk in nature is to witness a thousand miracles."  

Mary Davis
"Walking in solitude fixes nothing, but it leads you to the place where you can identify the malady—see the wound's true form and nature—and then discern the proper medicine.

Aspen Matis, Girl in the Woods: A Memoir  
"Complete freedom is not what a trail offers. Quite the opposite; a trail is a tactful reduction of options." 

Robert Moor
"My most memorable hikes can be classified as 'Shortcuts that Backfired'." 

Edward Abbey, The Journey Home: Some Words in Defense of the American West
"Carry as little as possible, but choose that little with care."

Earl Shaffer  
"There is always an adventure waiting in the woods."  

Katelyn S. Bolds
"Those who travel to mountain-tops are half in love with themselves and half in love with oblivion."  

Robert MacFarlane
"Because in the end, you won't remember the time you spent working in an office or mowing the lawn. Climb that goddamn mountain."

Jack Kerouac  
"May your trails be crooked, winding, lonesome, dangerous, leading to the most amazing view. May your mountains rise into and above the clouds."  

Edward Abbey
Hiking is truly one of the best outdoor hobbies, and clearly we're not the only one's who think so. Looking for more outdoor hobbies? Check out our Huge List of Outdoor Hobbies here for more inspiration!
Check out a few of our favorite outdoor stores and get geared up!