Whether you're headed out to the driving range or playing 18, our list of golf quotes is sure to get you inspired!
This article contains affiliate links.  If you make a purchase through a link on our site you are supporting our continued efforts to educate people like you in finding new and rewarding hobbies. Thank you!
"To find a man's true character, play golf with him."  

P.G. Wodehouse
"Golf is a game whose aim is to hit a very small ball into an ever smaller hole, with weapons singularly ill-designed for the purpose" 

Winston S. Churchill 
"Golf… is the infallible test. The man who can go into a patch of rough alone, with the knowledge that only God is watching him, and play his ball where it lies, is the man who will serve you faithfully and well."  

P.G. Wodehouse
"Golf is a world unto itself."  

Michael Bamberger, To the Linksland: A Golfing Adventure  
"I know I am getting better at golf because I am hitting fewer spectators." 

Gerald Ford 
"You hit a bad shot, you have to get over it right there and then so you can get focused on the next one" 

Tiger Woods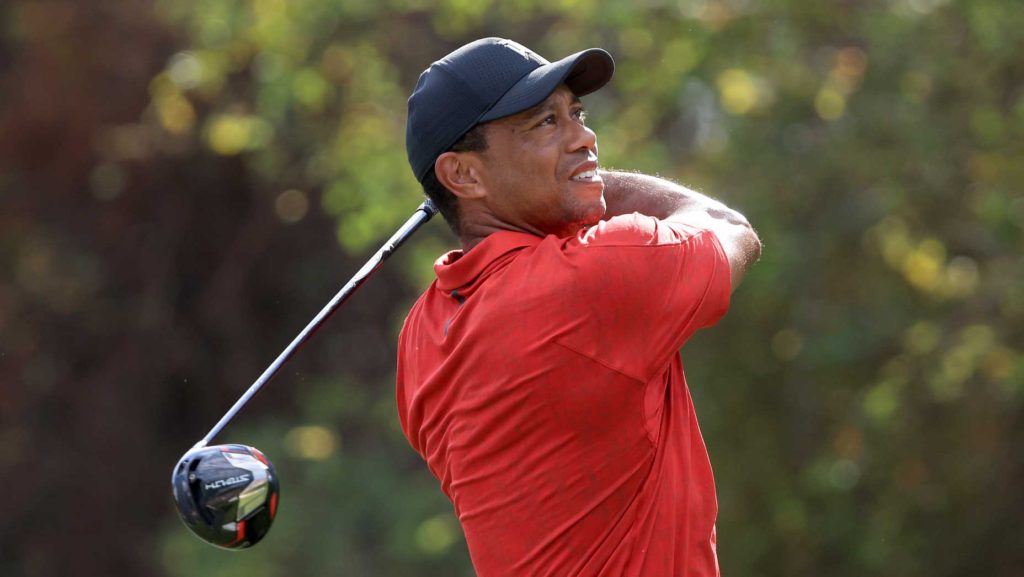 "There are many things you can successfully fake in business…but a good golf swing isn't one of them."  

Bobby Darnell, Time For Dervin – Living Large In Geiggityville 
"Golf is deceptively simple and endlessly complicated"  

Arnold Palmer
"He loved the game. The battle that raged inside each player's head. The little ball that sat motionless, defying you to hit it. No defenders, no game clock, no excuses. And maybe that's why the highs were so high and the lows felt so low. Could you in the moment quiet your thoughts and execute? It was glorious when you did!"  

Philip Wyeth, Chasing the Best Days
Standing at the head of a course in the early light of a late-summer day, with the fog lifting and the sheep bleating grass clippings sticking to the sides of your shoes and the air smelling of damp wool, the golf course is a sanctuary. You wonder: What's in store for me today? There's hope in your voice, of course. Without hope, there is no golf."  

Michael Bamberger, To the Linksland: A Golfing Adventure
The only good golfers are on TV . . .the rest of us suck"  

Kevin Kolenda
"No matter how good you get you can always get better, and that's the exciting part"  

Tiger Woods
"A golfer needs a good swing coach and a spouse, family, and friends who believe in him and encourage him."  

Bob Rotella, How Champions Think: In Sports and in Life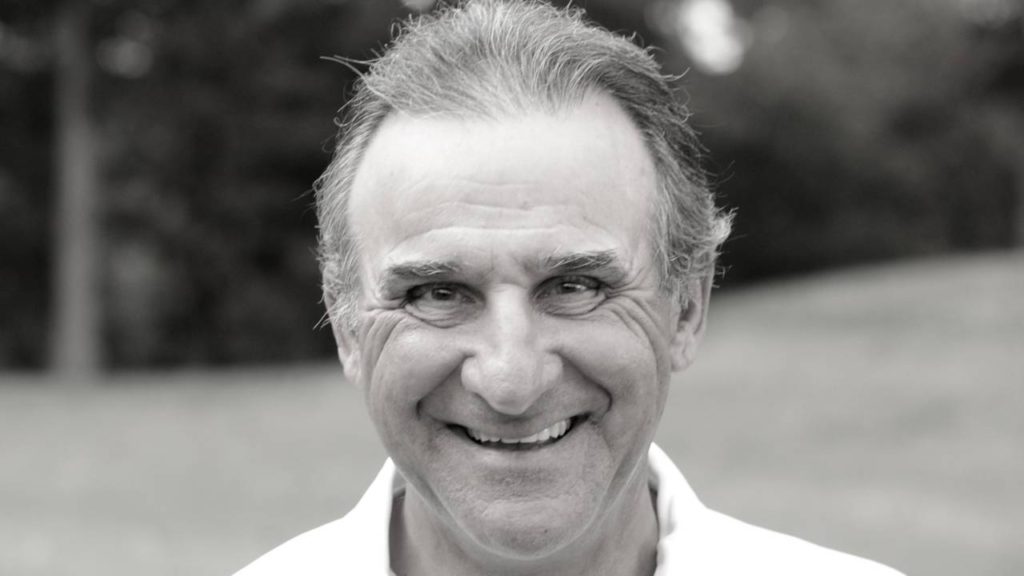 "Golf sits in that beautiful junction between perfection and frustration."  

Colleen Ferrary Bader
"I know, win or lose, I enjoyed the prospect of giving it my all."  

Arnold Palmer, A Life Well Played: My Stories
"I hope you're golfing today." 

Colleen Ferrary Bader 
"A well hit golf shot is a feeling that goes up the shaft, right through your hands and into your heart." 

Ben Hogan 
"As far as I'm concerned, eighteen holes of golf is the only happiness that money can buy."  

Momofuku Ando
"One of the most fascinating things about golf is how it reflects the cycle of life. No matter what you shoot – the next day you have to go back to the first tee and begin all over again and make yourself into something."

Peter Jacobsen
"The uglier a man's legs are, the better he plays golf. It's almost a law."  

H. G. Wells
"Family was first. Always. Then golf and business come after."  

Arnold Palmer, A Life Well Played: My Stories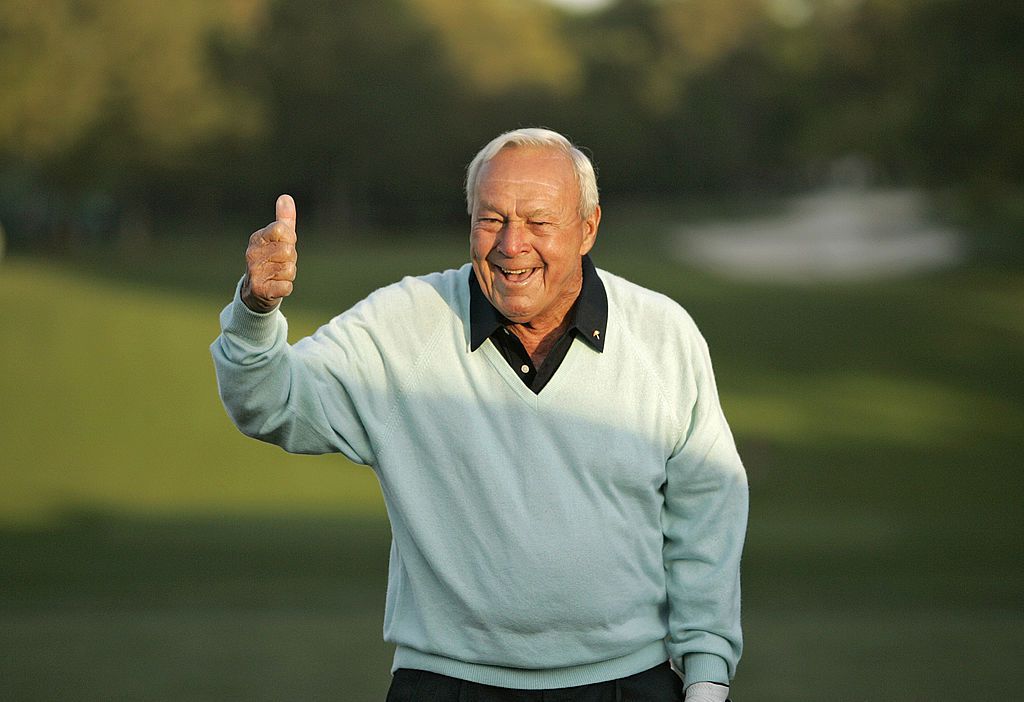 "I don't let birdies and pars get in the way of having a good time"  

Angelo Spagnolo
"I made a pleasant discovery. You work hard at something eight hours a day, you get better. Not a lot better necessarily, but a little better, and that's just fine, because improving at golf, or anything else probably, is just a matter of making an endless series of tiny improvements." 

James Patterson, Miracle on the 17th Green 
"Golf is a compromise between what your ego wants you to do, what experience tells you to do, and what your nerves let you do."

Bruce Crampton  
The more I work and practice, the luckier I seem to get." 

Gary Player
"A good player who is a great putter is a match for any golfer. A great hitter who cannot putt is a match for no one."  

Ben Sayers
"I always think under par. You have to believe in yourself."  

Sergio Garcia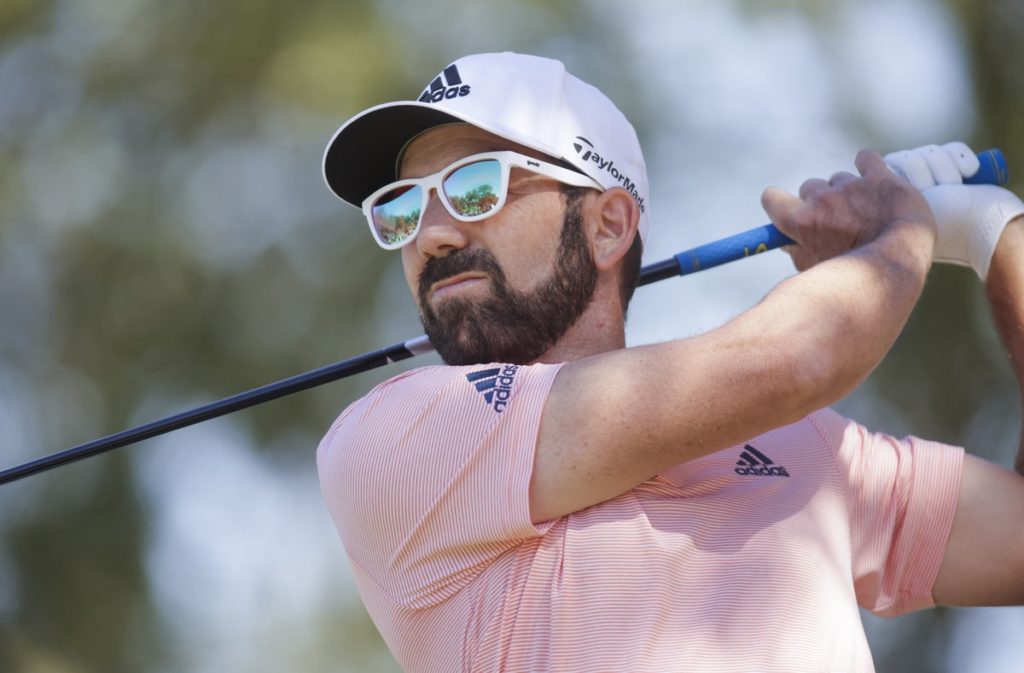 "Golf is a science, the study of a lifetime, in which you can exhaust yourself but never your subject."  

David Forgan
"If you worry about making bogeys, it makes the game that much more difficult. You put more pressure on yourself without even noticing it. It makes a difference to take it easy when things aren't going right."

Sergio Garcia  
"For this game you need, above all things, to be in a tranquil frame of mind."

Harry Vardon  
Hopefully our list of golf quotes has you inspired to go out and hit that hole-in-one.