Studies suggest that consistent meditation can lower blood pressure, reduce symptoms of depression and rewire parts of your brain. Access to such benefits shouldn't cost an arm and a leg!
We searched far and wide to bring you 5 of the best FREE meditation apps available. Check them out below and start your new meditation habit today.
Smiling Mind
Australia's leading mindfulness app; Smiling Mind is a FREE mindfulness meditation app developed by psychologists and educators to help bring balance to your life.
Their programs are specially designed to assist people in dealing with the pressure, stress, and challenges of daily life.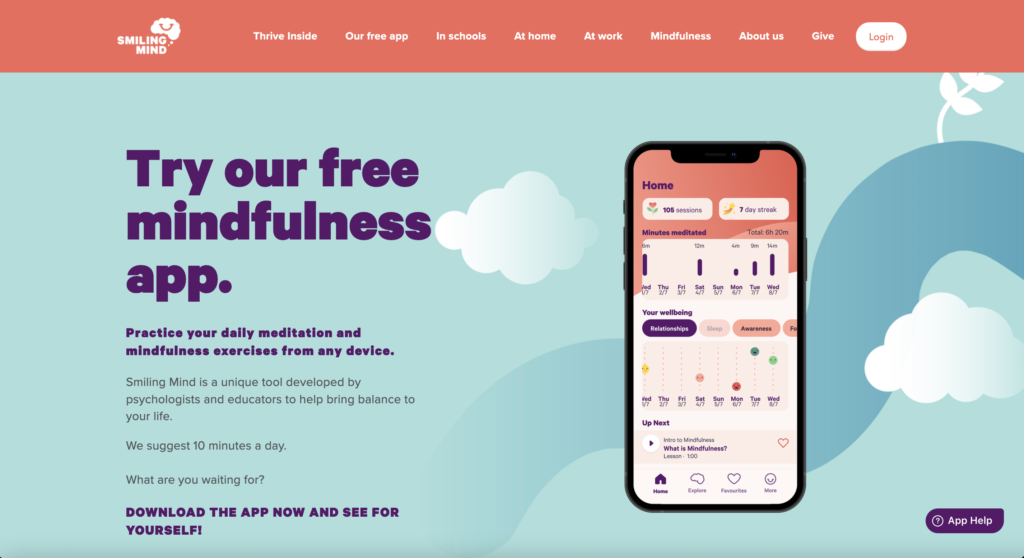 Mindfulness Coach
Mindfulness Coach offers a library of information about mindfulness, guided mindfulness exercises, goal-setting and tracking, a mindfulness mastery assessment to help you track your progress over time, customizable reminders, and access to other support and crisis resources. Developed for Veterans but available for all!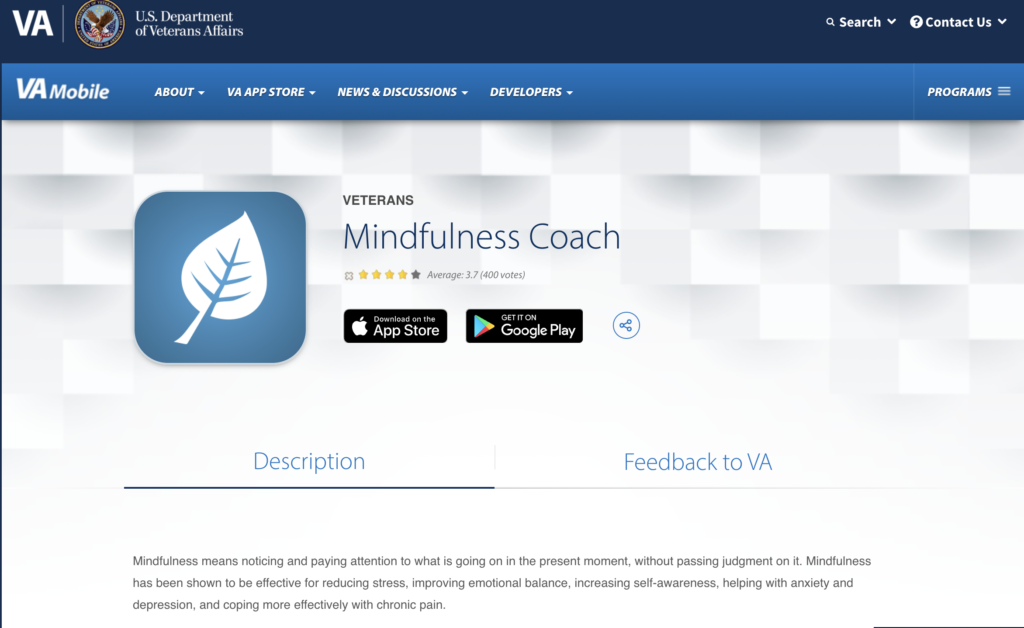 Insight Timer
Join millions learning to meditate on Insight Timer to help calm the mind, reduce anxiety, manage stress, and sleep deeply.
Featuring the world's largest collection of free guided meditations, with over 130,000 titles, events, workshops and mindfulness categories.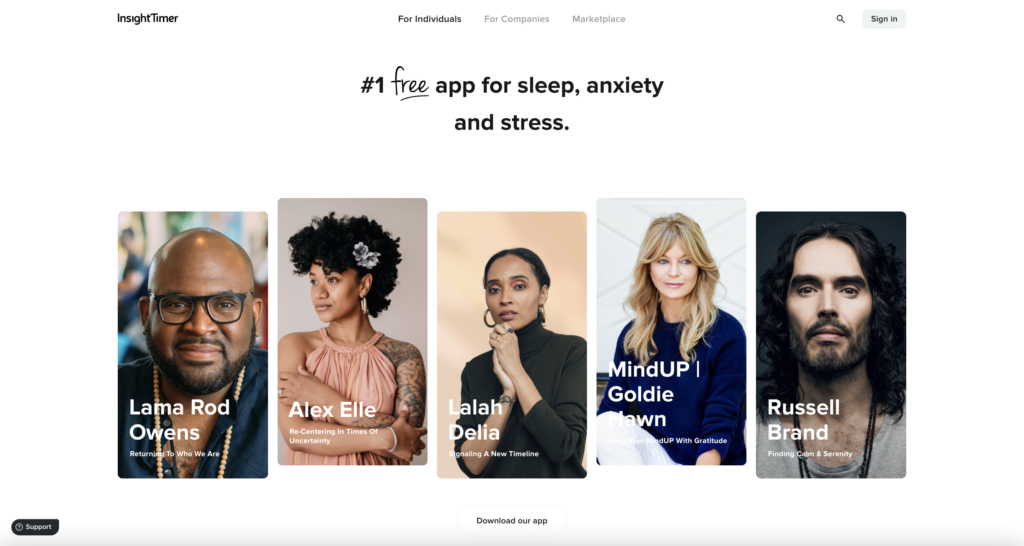 Healthy Minds
With a combination of podcast-style lessons and both seated and active meditations, you'll learn what the science says about the brain while developing skills to tap into these learnings for a healthier, happier you.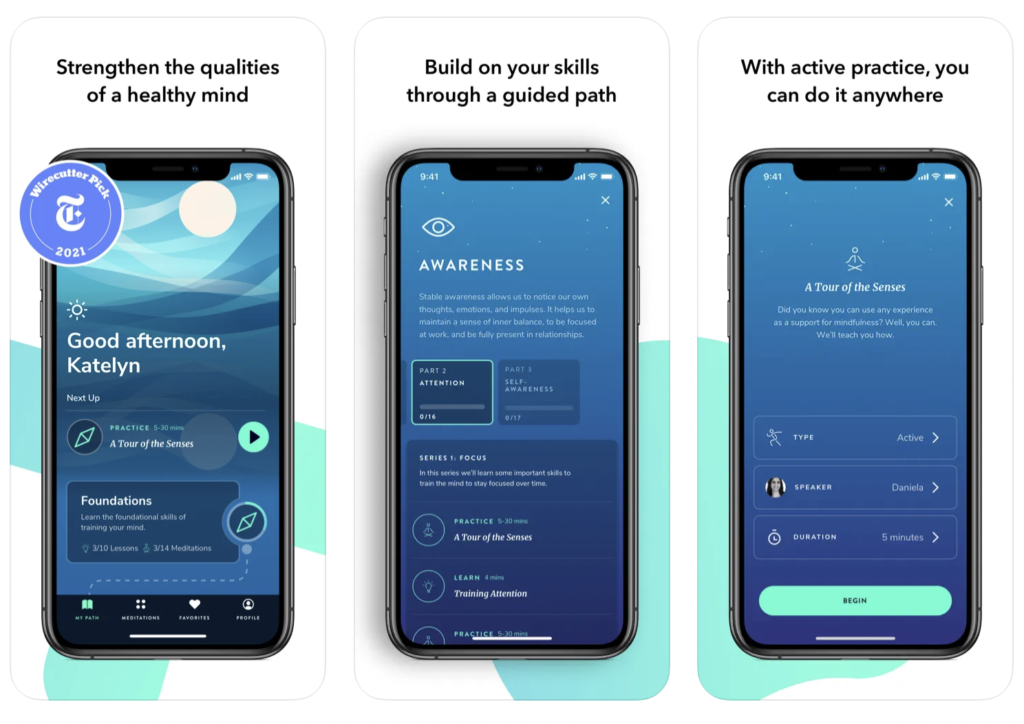 UCLA Mindful
With this easy-to-use app, you can practice mindfulness meditation anywhere, anytime with the guidance of the UCLA Mindful Awareness Research Center.
Includes informative videos exploring how to get started, supportive meditation postures, and the science of mindfulness.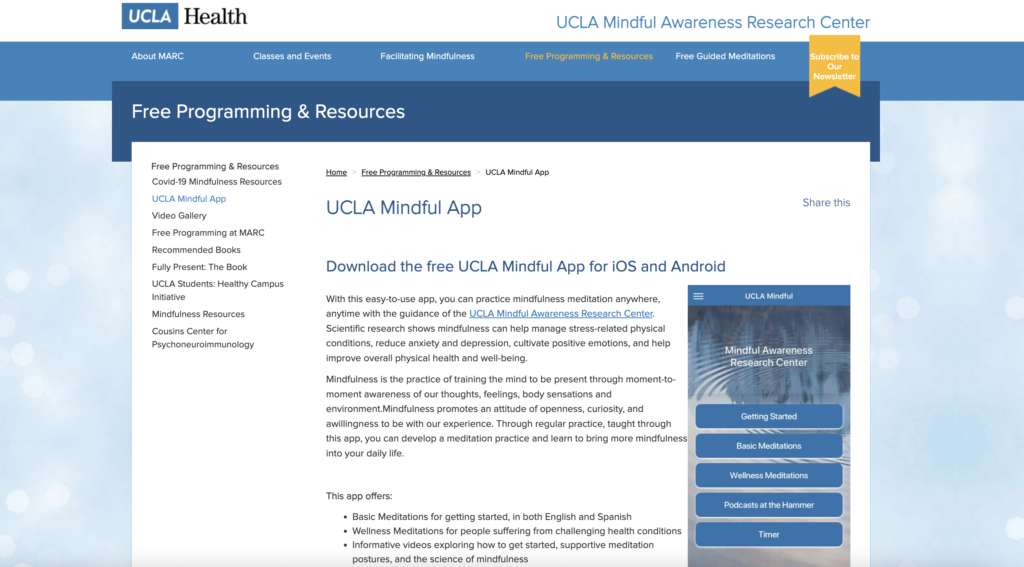 Meditation is a continual practice that can bring us relaxation benefits for a lifetime. Hopefully one of the above apps with guide you in your journey.