Snowboarding quotes to get you pumped for the slopes. Get inspired from snowboarding's greatest with powerful quotes and inspiring words.
This article contains affiliate links.  If you make a purchase through a link on our site you are supporting our continued efforts to educate people like you in finding new and rewarding hobbies. Thank you!
"In snowboarding, there's a huge focus on style. It's the aesthetic that draws us in." 

Seth Wescott
 "Snowboarding is an activity that is very popular with people who do not feel that skiing is lethal enough." 

Dave Barry 
 "Some people attach snowboards to their feet, very few attach them to their souls."

Shaun White
"To me, snowboarding is really an art form, and I think every athlete, every snowboarder has her own style, and that makes them stand out."

Chloe Kim  
"I know a lot of people who used to ski, but I don't know anyone who used to snowboard."

Unknown
"When hell freezes over, I'll snowboard there too."  

Unknown
"There are no rules in snowboarding."

Amy Purdy
"There's no blueprint to snowboarding, you know? You can really make your own mark."

Sage Kotsenburg
 "Snowboarding is about having fun, pushing one another creatively, and not putting anyone down along the way."  

Hannah Teter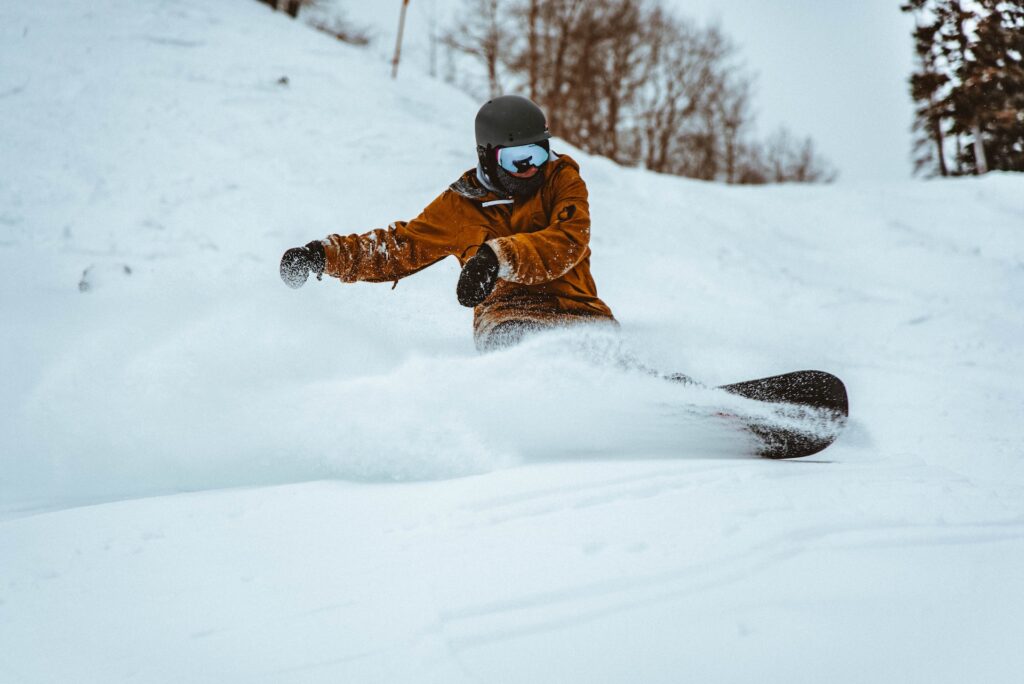 "If I died snowboarding, you could honestly tell everybody in the world that Jeremy London died happy."  

Jeremy London
"I've flown from Aspen and then to Switzerland the next day and then off again the day after. That's the thing I love most about snowboarding, honestly – getting to travel and explore different places and meet people."  

Chloe Kim
"If you eat the same cereal every day, it's gonna get old. And if I had thought about snowboarding every day, I would have quit a long time ago." 

Shaun White
"The foundational skills of snowboarding are what pay off in the long run. That's something I've been able to build over time, and that's benefited me a lot."  

Kelly Clark
"I wouldn't even call snowboarding a sport. For me, it's just a way of life. It's a chance to finally shut your brain off and live within the moment. And, for as long as I am able, I will ride until the day I die." 

Travis Rice
"I now realize that the small hills you see on ski slopes are formed around the bodies of forty-seven-year-olds who tried to learn snowboarding."  

Dave Barry
"There's two positions in snowboarding. One is looking cool, and the other is dead!" 

Eddie Izzard 
"We all started snowboarding in the beginning as a family just to be closer together, and go on trips. It was our soccer, but instead of Dad yelling at me from the sideline, he is there riding with me and hitting the humps even before I am hitting them."  

Shaun White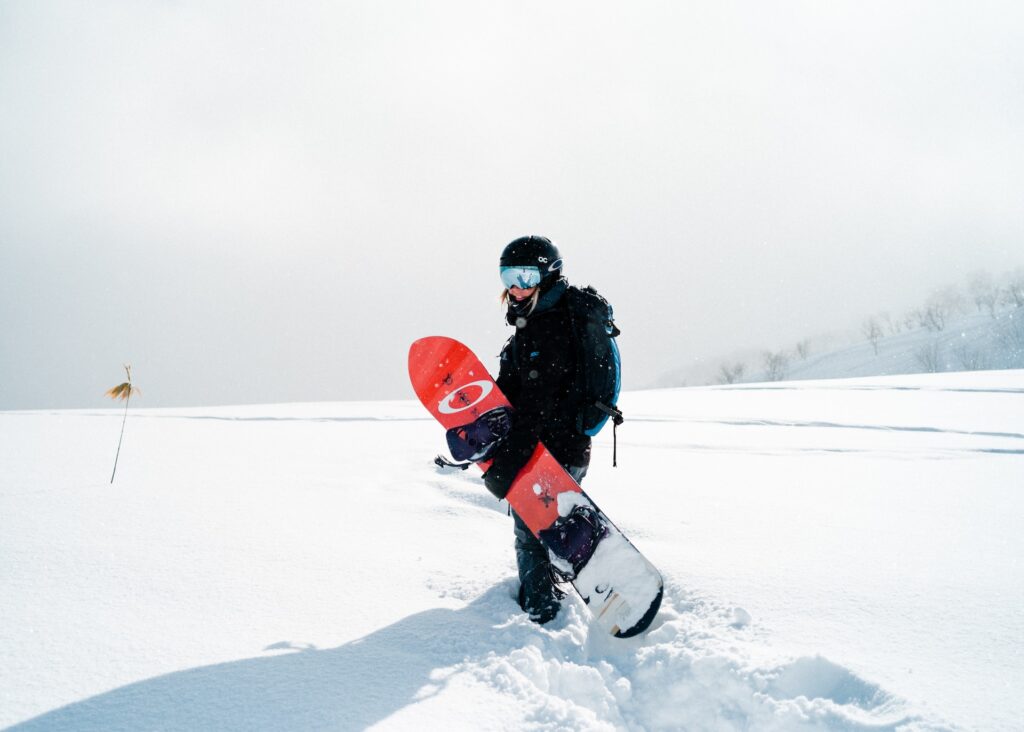 "Once you take your first ride up a lift, your life will be changed forever."  

Warren Miller
"The attraction of snowboarding is the freedom it gives you. With a snowboard on your feet, the sky's the limit. You can do anything and go anywhere. This is not just for pro riders. It is for everyone."

Jeremy Jones  
"Love can be the only answer. But snowboarding also works for me. Because I love snowboarding!"  

Frederick Lenz
"When you think about it, we're strapping strange planks of wood to our feet and launching off of giant snow walls. It's pretty intense."

Shaun White  
"I love snowboarding. It's probably my favorite sport. I love sitting on top of the mountain and the snow falling and that silence, that snow silence. That's, like, a very peaceful, happy place for me."

Philippe Cousteau, Jr.  
"What is snowboarding to me? I'd say it's when I feel passion. That is if passion is a combination of utter joy, frustration, and rage. It's my life."  

Travis Rice
"What led me to build the first snowboard was not being able to skateboard on an icy street. So after that, it was just twelve months a year of boarding, whether it be skateboarding, snowboarding, or surfing."  

Tom Sims
"Snowboarding will make you look at the mountain differently."  

Liam Gallagher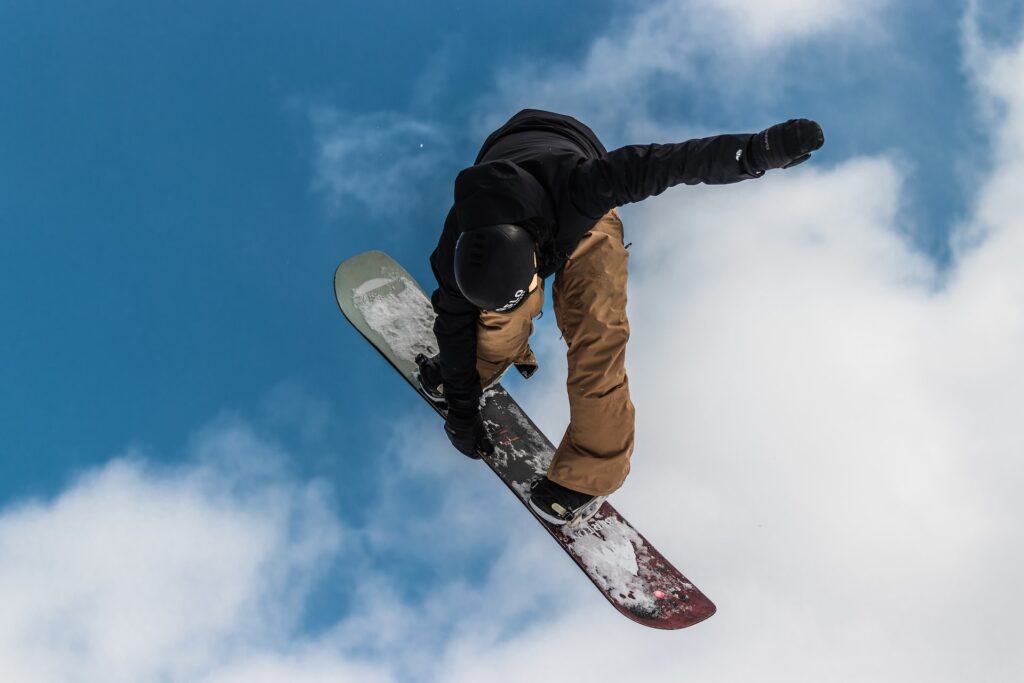 "For me, personally, skiing holds everything. I used to race cars, but skiing is a step beyond that. It removes the machinery and puts you one step closer to the elements. And it's a complete physical expression of freedom."  

Robert Redford
"There are 2 rules in extreme snow riding: First, always follow your heart; second, never cry when it hurts." 

Warren Miller
"A bad day on the slopes beats a good day at work"

Unknown  
"I know a lot of people who used to ski, but I don't know anyone who used to snowboard." 

Unknown
"There's no blueprint to snowboarding, you know? You can really make your own mark."  

Sage Kotsenburg
"Gravity is love and every turn is a leap of faith." 

Warren Miller
"Some people attach snowboards to their feet, very few attach them to their souls."  

Shaun White
"The attraction of snowboarding is the freedom it gives you. With a snowboard on your feet, the sky is the limit. You can do anything and go anywhere. This is not just for pro riders. It is for everyone. The other amazing thing with snowboarding is how easy it is to get away from people and enjoy the solitude of the mountains."

Jeremy Jones