Check out these awesome skiing quotes to inspire your next run on the mountain!
Inspiring ski quotes from some of the best skiers in the game…
This article contains affiliate links.  If you make a purchase through a link on our site you are supporting our continued efforts to educate people like you in finding new and rewarding hobbies. Thank you!
"I think the most important thing in skiing is you have to be having fun. If you're having fun, then everything else will come easy to you."

Lindsey Vonn
"Skiing is the best way in the world to waste time."

Glen Plake
"You can't buy happiness, but you can buy a ski pass"

Unknown
"Skiing is the next best thing to having wings." 

Oprah Winfrey
"Powder snow skiing is not fun. It's life, fully lived, life lived in a blaze of reality." 

Dolores LaChapelle
"There is no such thing as too much snow." 

Doug Coombs
"The skiing cosmos is difficult to explain to anyone not immersed in it. The act of skiing differs from traditional sports in that unlike basketball, biking or football, it requires specific orographic and meteorological phenomena. Because skiers depend on planetary forces much larger than themselves—and, like surfers, must work in harmony with them—a kind of otherworldly euphoria overtakes them when they do it well."  

Porter Fox, DEEP: The Story of Skiing and the Future of Snow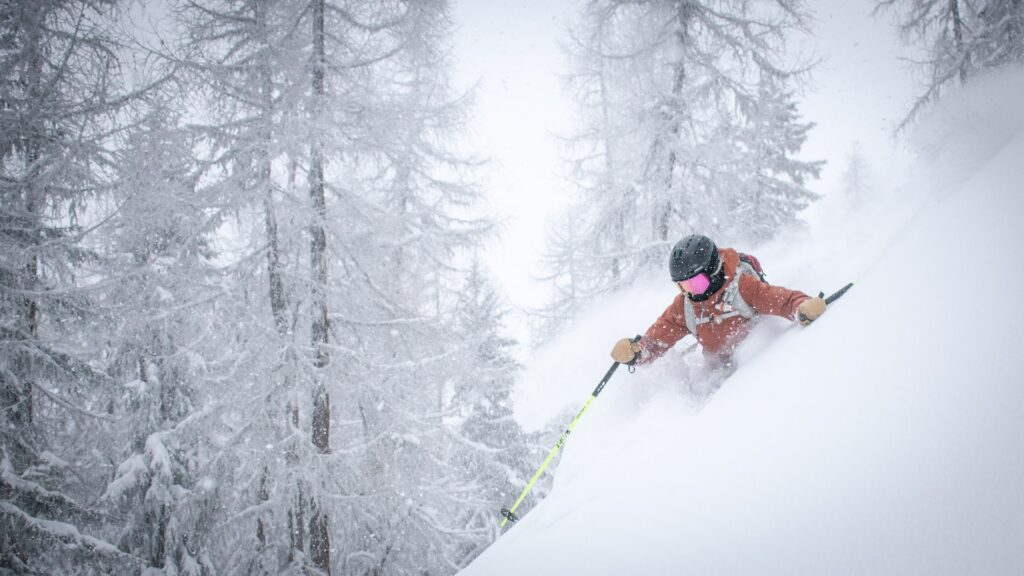 "Feel the mountain and let it show you how you're going to ski it. Relax and cruise."  

Jim Bowden
"Skiing is a dance, and the mountain always leads"

Unknown
"A person should have wings to carry them where their dreams go, but sometimes a pair of skis makes a good substitute."  

Hans Gmoser
"Life is like skiing. Just like skiing, the goal is not to get to the bottom of the hill.  It's to have a bunch of good runs before the sun sets."  

Seth Godin
"As long as skiing is enjoyable, I'm going to continue to do it."

Bode Miller
"A pair of skis are the ultimate transportation to Freedom." 

Warren Miller
"Skiing combines outdoor fun with knocking down trees with your face." 

Dave Barry
"Skis are not just pieces of wood, steel & fiberglass. They are tools for escape, a medium for personal expression, a way to challenge fears, push limits and share incredible experiences with your friends."  

Unknown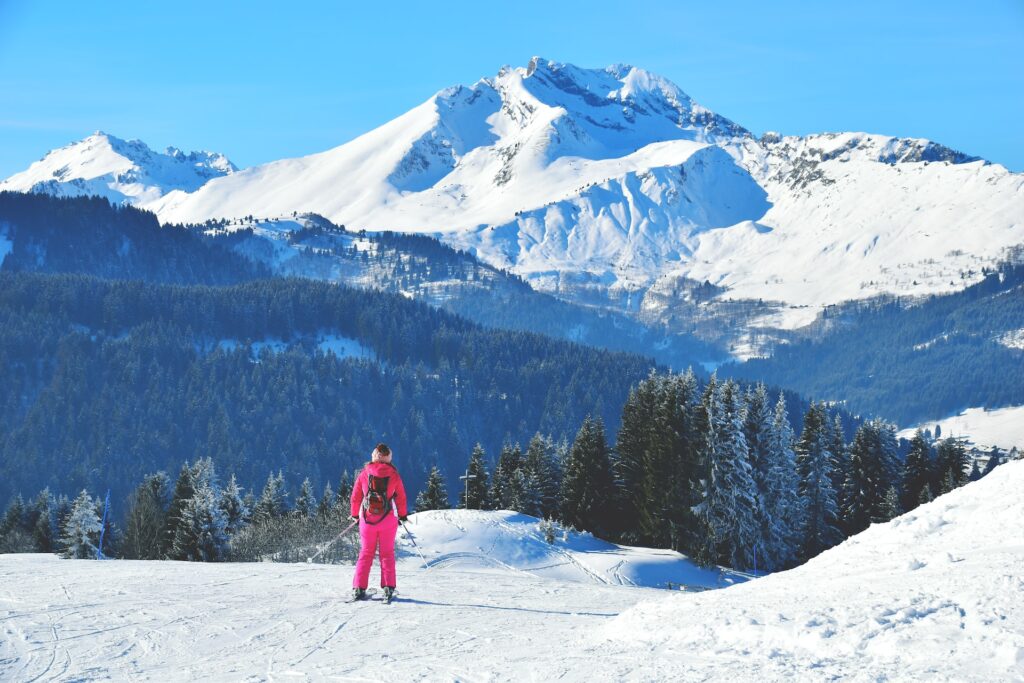 "If you don't do it this year, you will be one year older when you do." 

Warren Miller
"Skiing is expensive, but it's cheaper than therapy"

Unknown
"When hell freezes over, I'll ski there too"

Unknown
"Skiing is the only sport where you spend an arm and a leg to break an arm and a leg!"

Unknown
"Skis are not just pieces of wood, steel & fiberglass. They are tools for escape, a medium for personal expression, a way to challenge fears, push limits, and share incredible experiences with your friends."  

Unknown
"There are only four things you can do on skis. Turn right, turn left, go straight, or sell them."  

Warren Miller
"Skiing is the pleasurable part of alpinism, way more pleasurable and fun than alpine climbing."  

Michael Kennedy
"Just ski down there and jump off of something, for crying out loud."  

Shane Mcconkey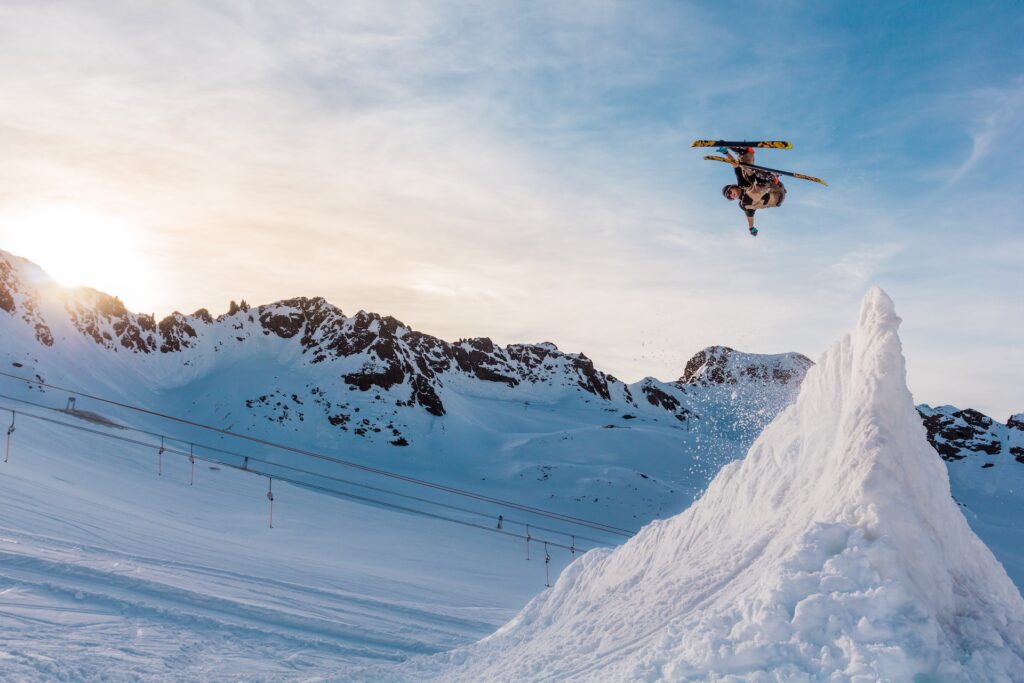 "When you're skiing, if you're not falling, you're not trying."

Donald Rumsfeld
"The true skier does not follow where others lead. He is not confined to a piste. He is an artist who creates a pattern of lovely lines from virgin and uncorrupted snow. What marble is to the sculptor, so are the latent harmonies of ridge and hollow, powder, and sun-softened crust to the true skier."

Porter Fox, DEEP: The Story of Skiing and the Future of Snow  
"If you want to get a good taste of powder, first you have to eat some."  

Bob Barnes
"For me, personally, skiing holds everything. I used to race cars, but skiing is a step beyond that. It removes the machinery and puts you one step closer to the elements. And it's a complete physical expression of freedom." 

Robert Redford
"We can't control what the ratings will be. It's like if you're going to go skiing, do you hope you'll have a good day of skiing? Yes. Do you hope you won't break your leg? Yes."  

David Hyde Pierce
"In sports, especially skiing, you have to be comfortable with risk. You have to have a relationship with fear, and it can't dominate the decision-making process."  

Molly Bloom
"Here in the deep powder snow, you don't hear yourself ski. You don't hear your long turns or your short turns. You float. The faster you go, the better. The less you struggle, the better. You move through the deep, light snow, through the deep snow with some crust on it, through the deep snow with some wind in it."  

Jacques Labrie
"Powder snow skiing is not fun. It's life, fully lived, life lived in a blaze of reality."  

Dolores LaChapelle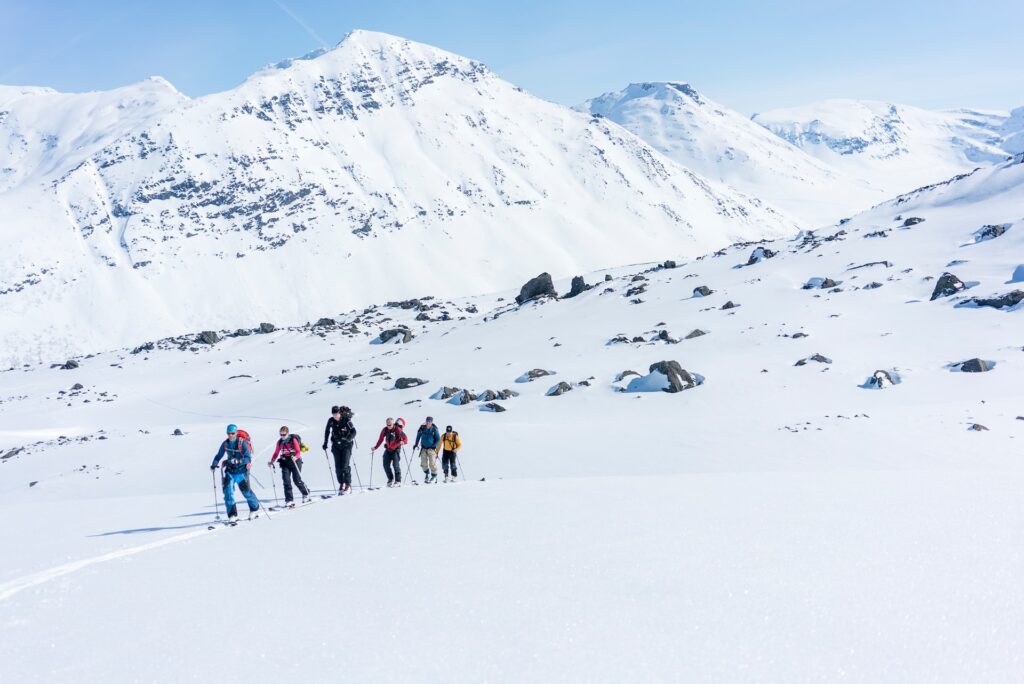 "A person should have wings to carry them where their dreams go, but sometimes a pair of skis makes a good substitute."  

Hans Gmoser
"I think the most important thing about skiing is you have to be having fun. If you're having fun, then everything else will come easy to you."

Lindsey Vonn
"You are one with your skis and nature. This is something that develops not only the body but the soul as well, and it has a deeper meaning for people than most of us perceive."  

Fridtjof Nansen
"More than most sports, skiing is handed down through the generations. It doesn't always stick, but when it does, it often sticks for life."  

Porter Fox, DEEP: The Story of Skiing and the Future of Snow